8804
Women's Flowy Muscle Tee with Rolled Cuff
Perfectly flowy and forward enough to to wear everywhere, this must-have muscle tee is an on-trend essential. Rolled cuffs add an element of style, and a high-low, raw-edge hem gives it need-now appeal.

Features: Side seamed. Relaxed, draped fit. Rolled cuff. Hi low raw bottom hem.

Fabrication: 65% polyester 35% viscose, 32 single, 3.7 oz.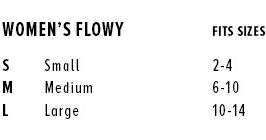 Need Help?
Click here to email us. We're available 24/7.
Call us at 1-855-363-2200. M-F, 9am-5pm PST.
Read our FAQ.
Other styles we know you'll love