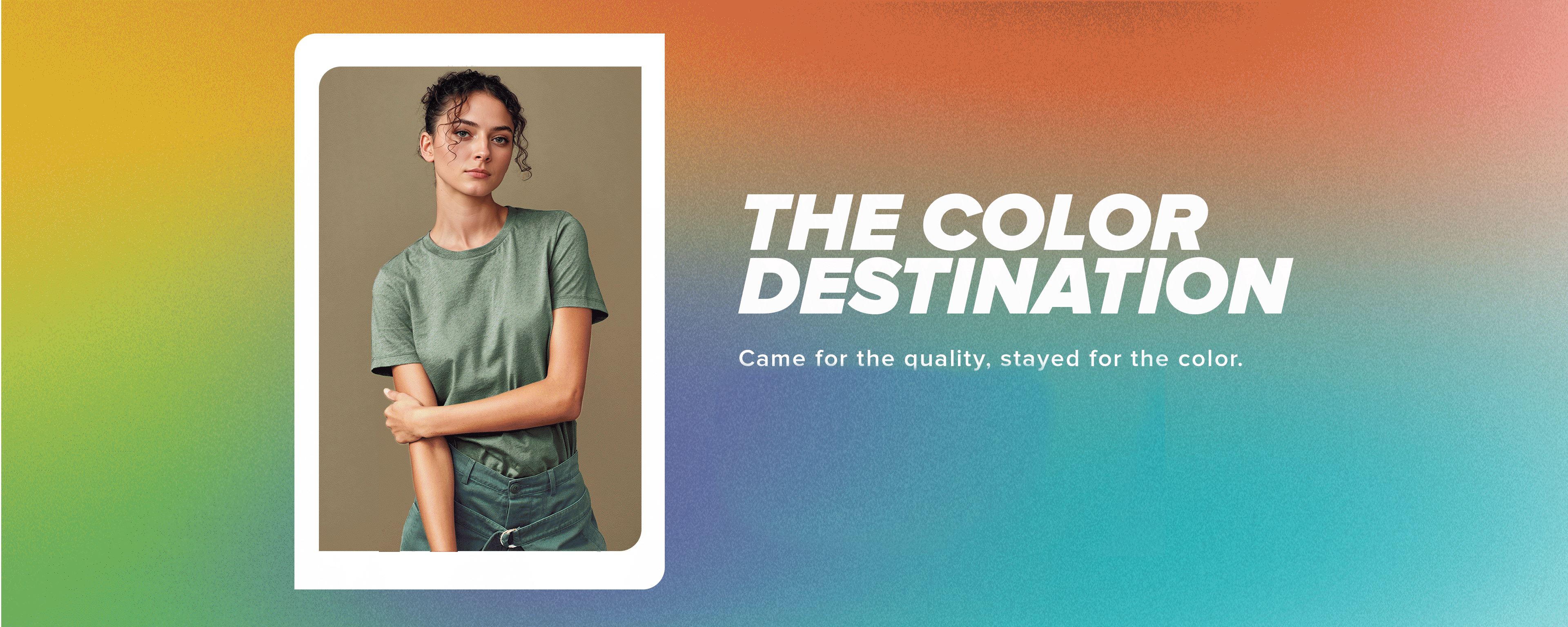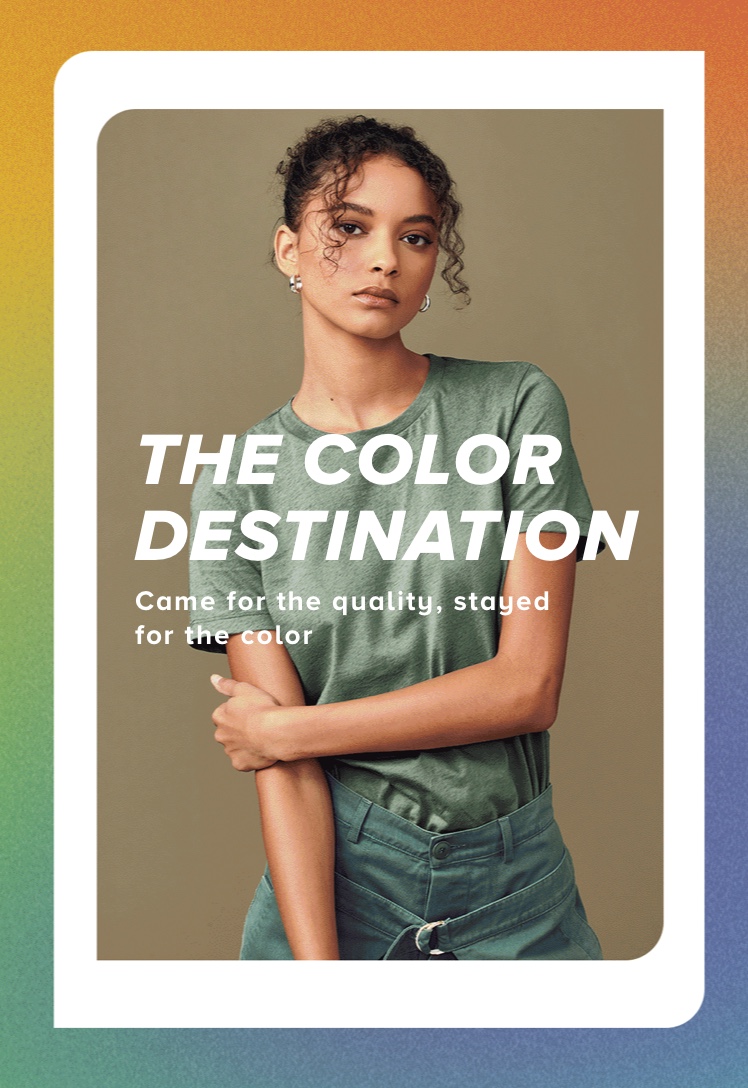 Over 300 colors, with more on the way — for every brand, every mood, every occasion, every creation.
FIND THE COLOR YOU'RE LOOKING FOR
Colors are powerful — they influence our mood, evoke ideas and allow us to express ourselves. It's no surprise they are the #1 factor influencing apparel buying decisions.
That's why at BELLA+CANVAS, we go way beyond the primary hues and offer premium blanks in more colors than any other brand. Expert trend forecasting means we meet the demand for of-the-moment colors and stay ahead of the game. If your client can dream it, we make it.
RED
A selection of 21 reds (and growing) means finding that just-right red, from fiery, energizing Poppy to deep, rich Rust.
SHOP ALL RED
ORANGE
If you want orange, we have options. Zesty Marmalade, eye-catching Neon and cozy Autumn, to name a few.
SHOP ALL ORANGE
YELLOWS
Mellow and soft or ultra-bright — we've got exactly what your client needs for any project.
SHOP ALL YELLOW
GREENS
From dark, super-saturated Emerald to fresh Mint to electric, juicy Synthetic Green - our greens add an extra element of cool to our bestselling core styles.
SHOP ALL GREEN
BLUES
It's more than a color, it's a whole vibe. Go tranquil or intense, classic or unexpected with over 24 shades to choose from.
SHOP ALL BLUE
PURPLES
Vivid shades of violet and delicate lavenders round out our palette of purples.
SHOP ALL PURPLE
NEUTRALS
They're ultra-versatile staples and they're always in demand — but we don't do "basic". Our range of dimensional neutrals includes warm and cool tones to flatter every skin tone.
SHOP ALL NEUTRALS