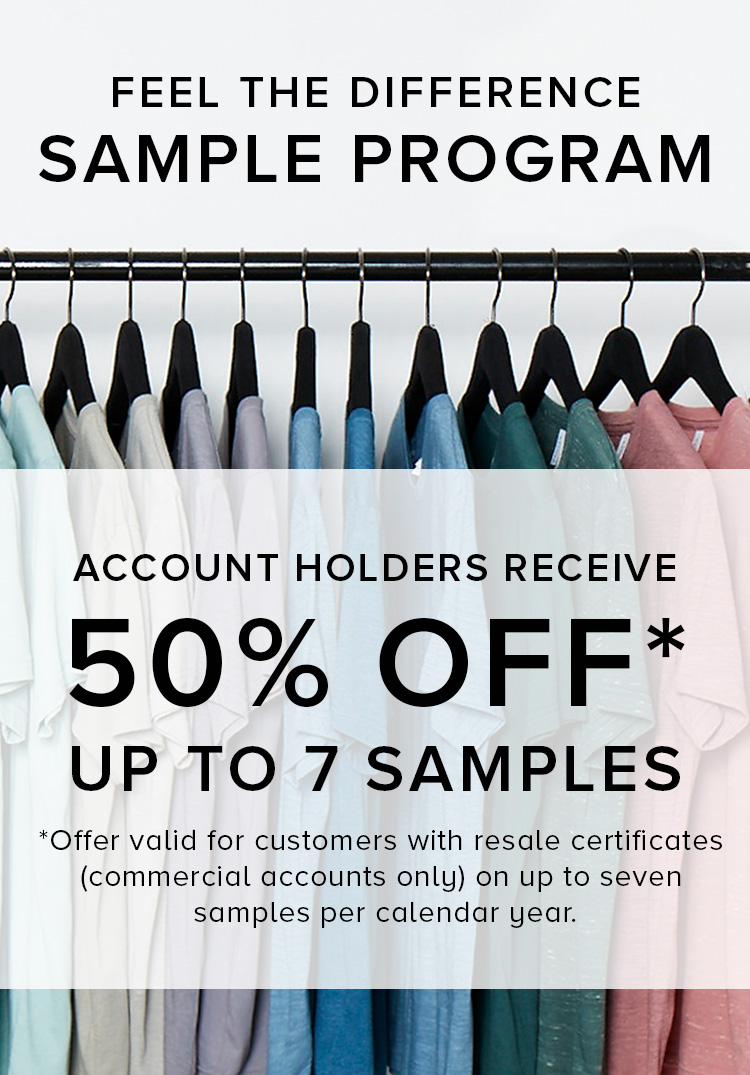 Follow these steps to activate offer.
Your price adjustment will be reflected in your order confirmation.
Ready to get your hands on the softest shirts?
Step 1:
To activate, simply select 7 different styles and add them to your cart.
Step 2:
Proceed to the checkout page and enter "50% OFF SAMPLES" in the comments section right before placing your order.