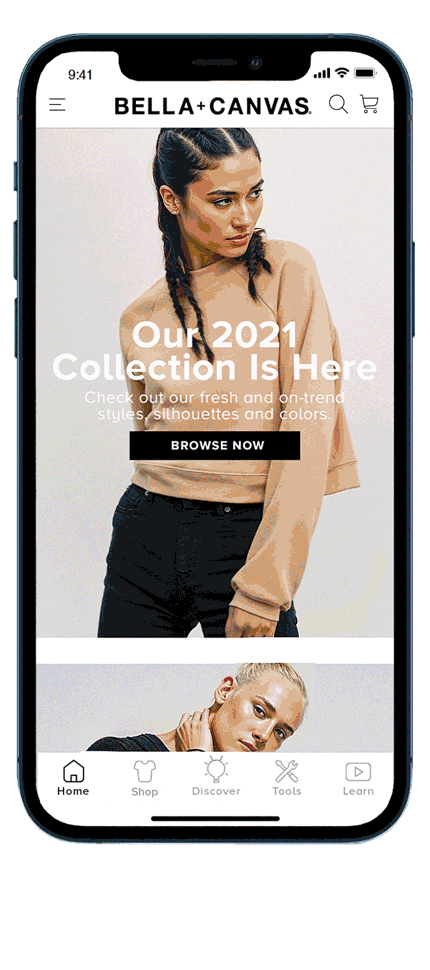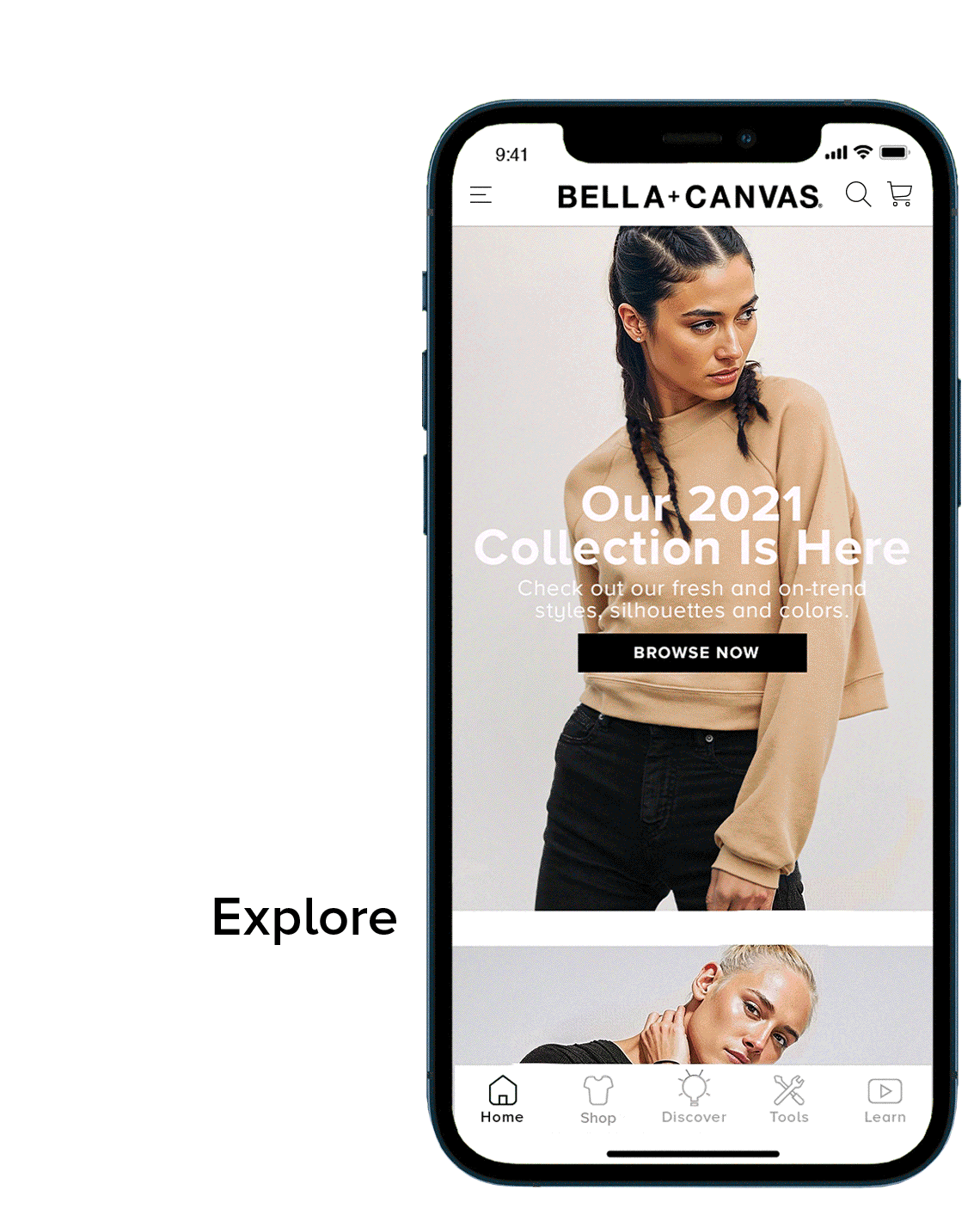 THE BELLA+CANVAS APP IS HERE
The best sales tools. Style inspo. Pro printing tips. An enhanced shopping experience.
Selling apparel just got that much easier. It's like having a 24/7 virtual sales assistant giving you the latest trend guides, cool print techniques and newest styles in real time.
Scan this QR code from your phone or tablet to download our app!