/
Collections Featured
/
/
Women's Flowy Pocket Tee
8818
Women's Flowy Pocket Tee
Made from super-soft viscose fabric, this light-and-airy flowy tee with a square-pocket detail is a versatile essential. Part of our Fast Fashion, online-exclusive collection.

Features: Side seamed. Square pocket. Relaxed, draped fit.

Fabrication: 65% poly, 35% viscose, 32 single 3.7 oz.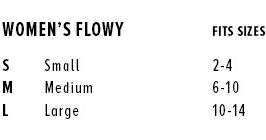 Need Help?
Click here to email us. We're available 24/7.
Call us at 1-855-363-2200. M-F, 8am-5pm PST.
Read our FAQ.
Other styles we know you'll love