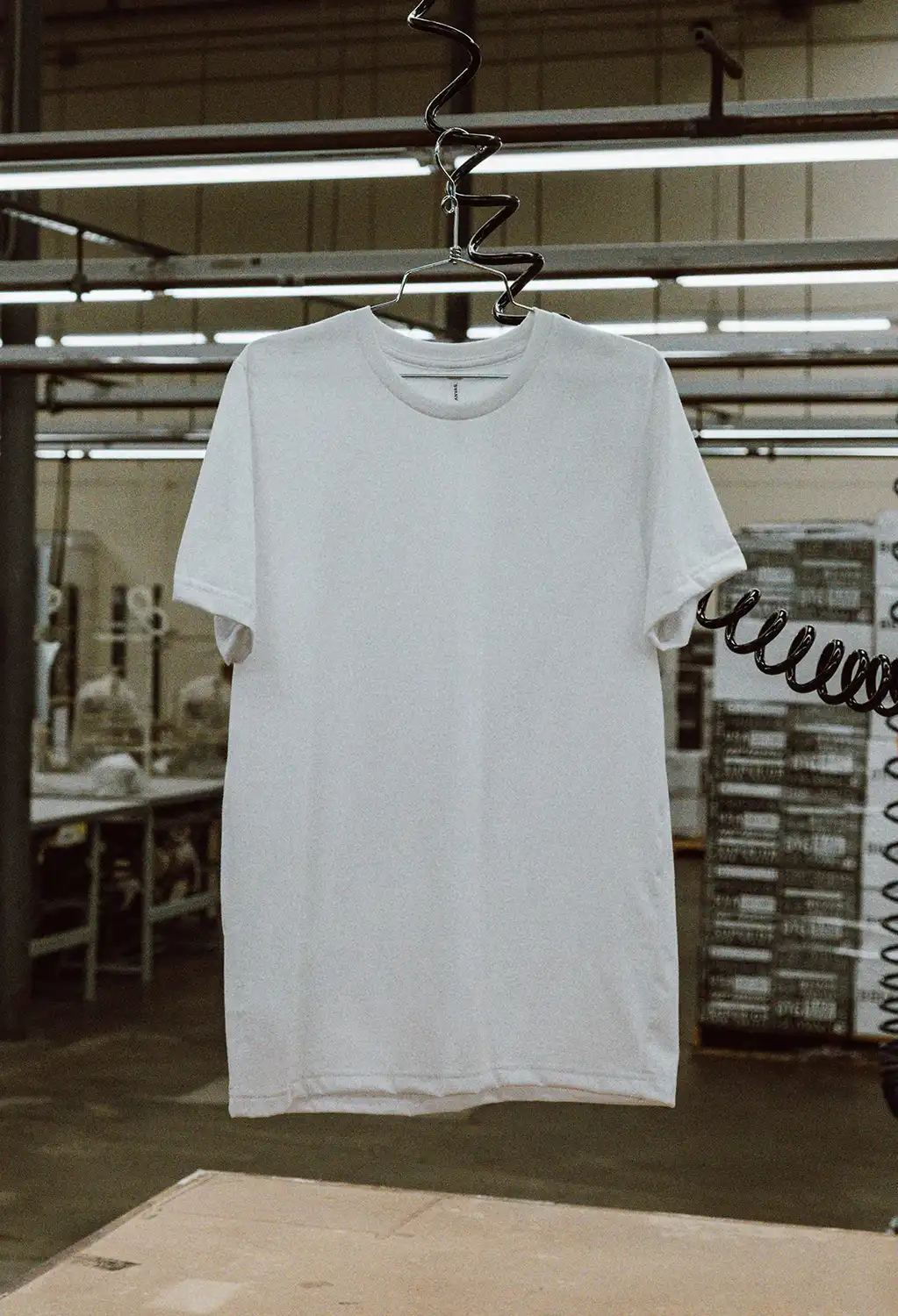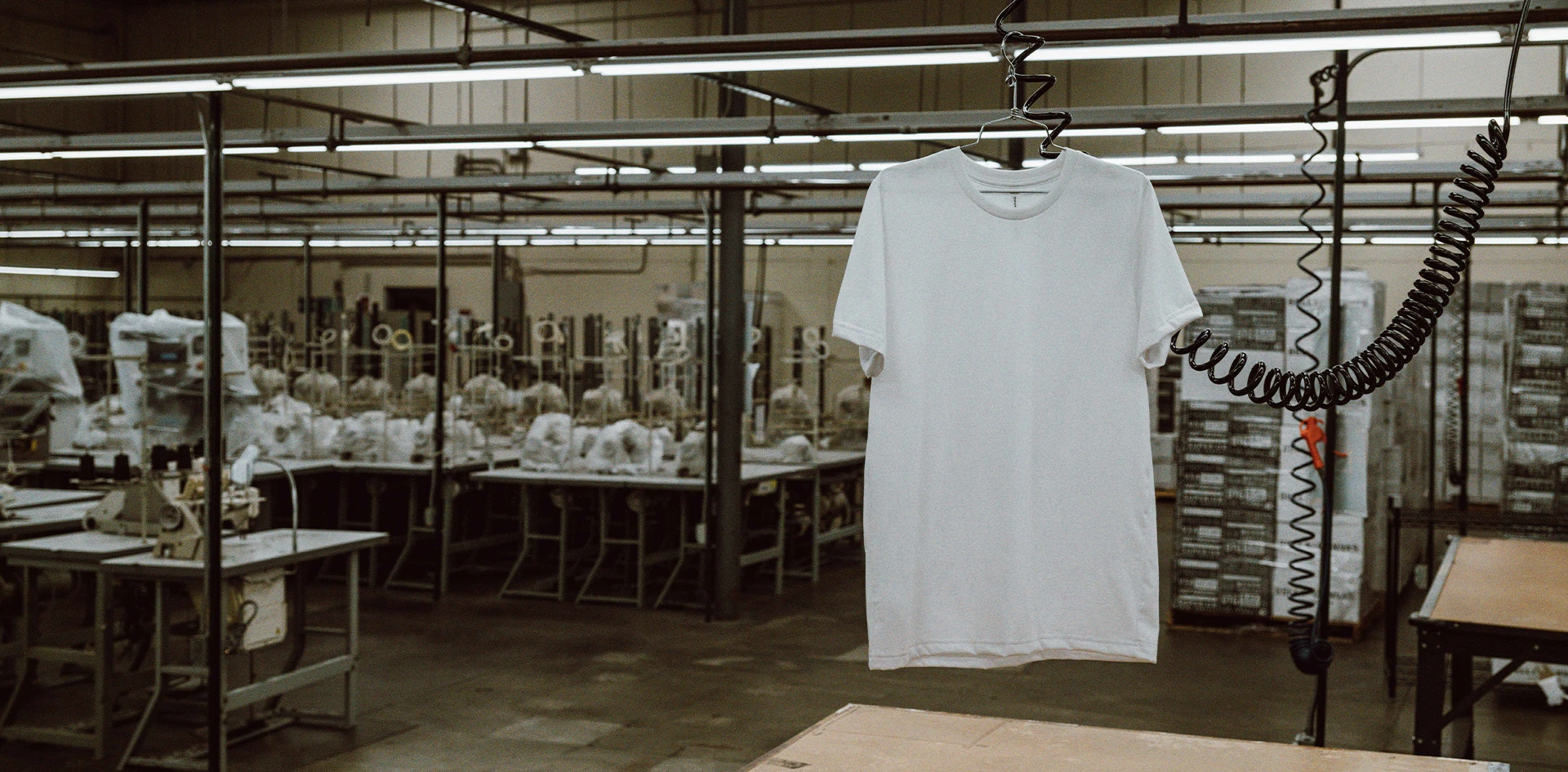 Introducing the 100%
Recycled EcoMax Tee.
A recycled canvas for your fresh expressions.
The 100% recycled EcoMax Tee is about repurposing waste into something new, rethinking the way we create garments, and re-establishing our relationship with what we wear. It's about challenging the industry status quo, and creating a sustainable canvas with care for our planet and our people, so that you can create with care, yourself.
SHOP ECOMAX TEE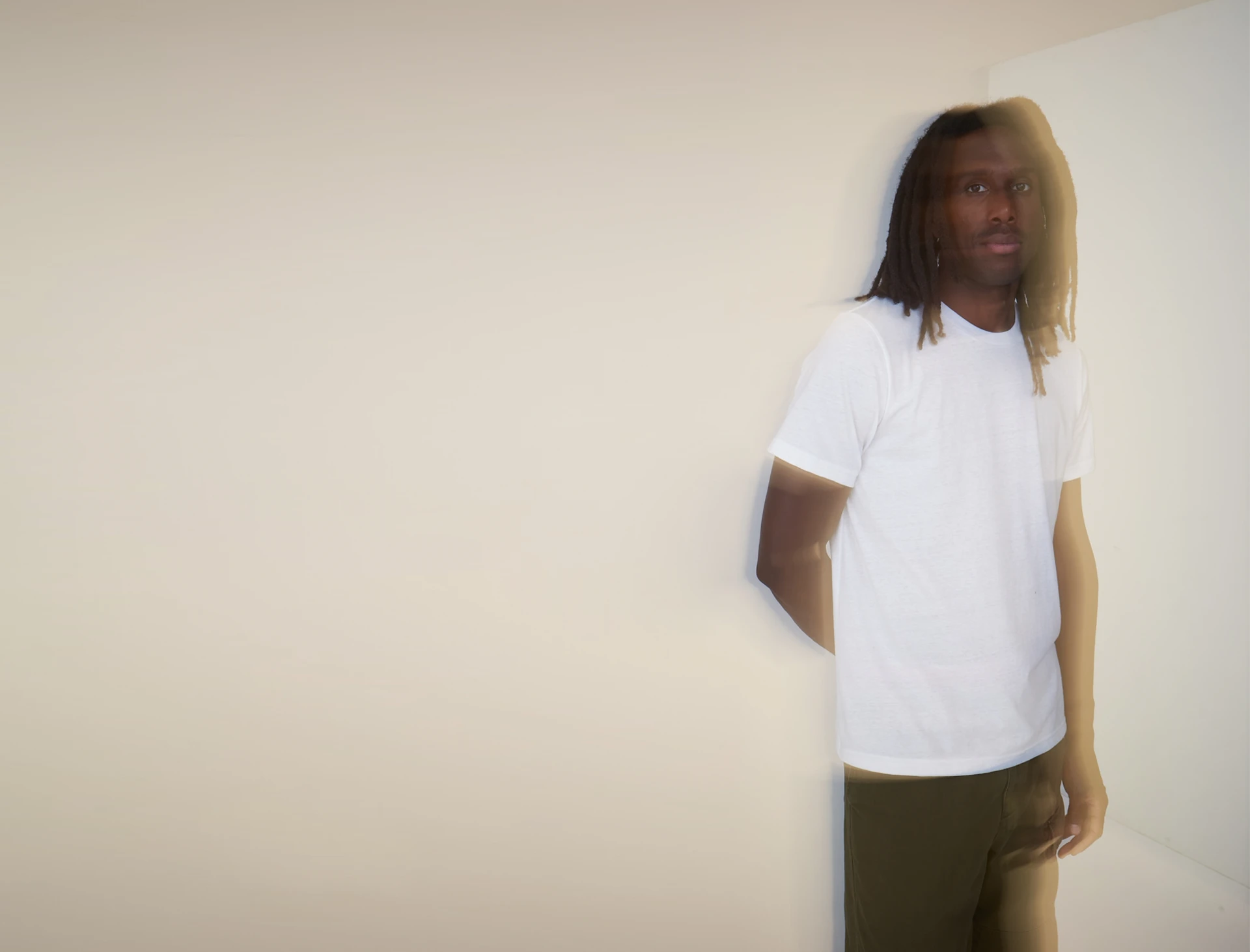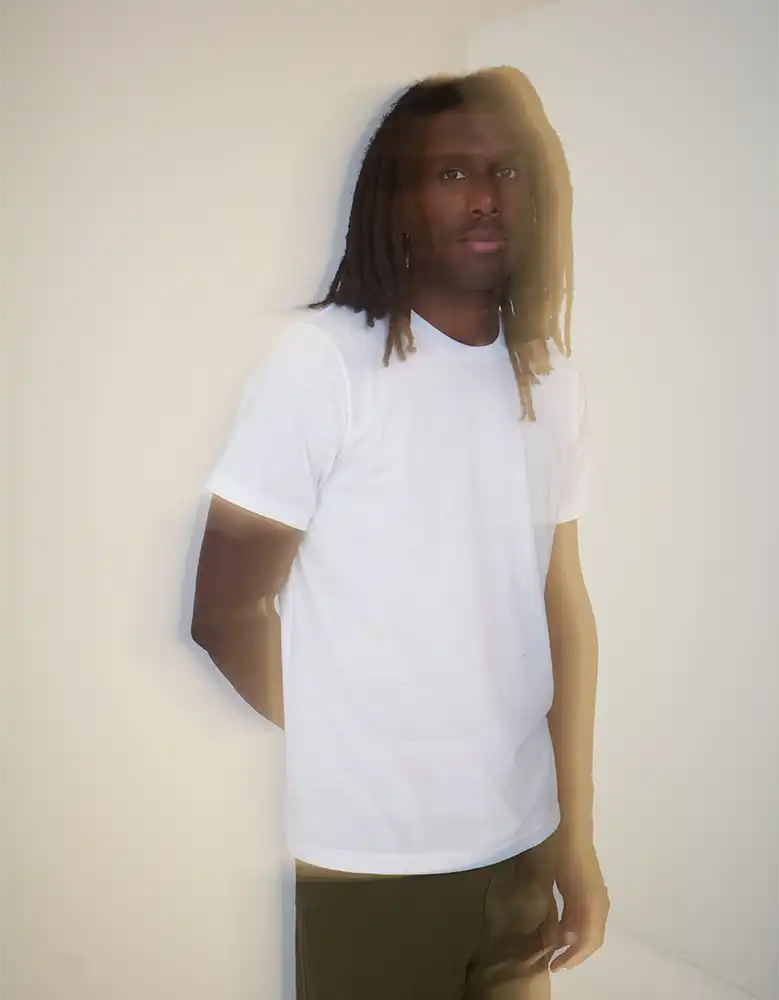 100% Recycled
The EcoMax Tee is completely recycled, from fabric to thread, including neck labels and tags.
Recycled Airlume Cotton Scraps
When cutting our best-selling 100% Airlume combed and ring-spun cotton 3001, we collect all unused fabric, sending it to our mill where it's re-processed into usable cotton staple fibers.
Recycled Polyester
Post-consumer PET bottles are collected, cleaned, and chopped into small flakes, which are melted and converted into polyester filament.
Dyed Without Water
By injecting dye directly into our melted, recycled plastic (polyester), and using our previously-dyed Airlume combed and ring-spun cotton scraps, we are able to weave a colored yarn without the use of water, conserving valuable resources.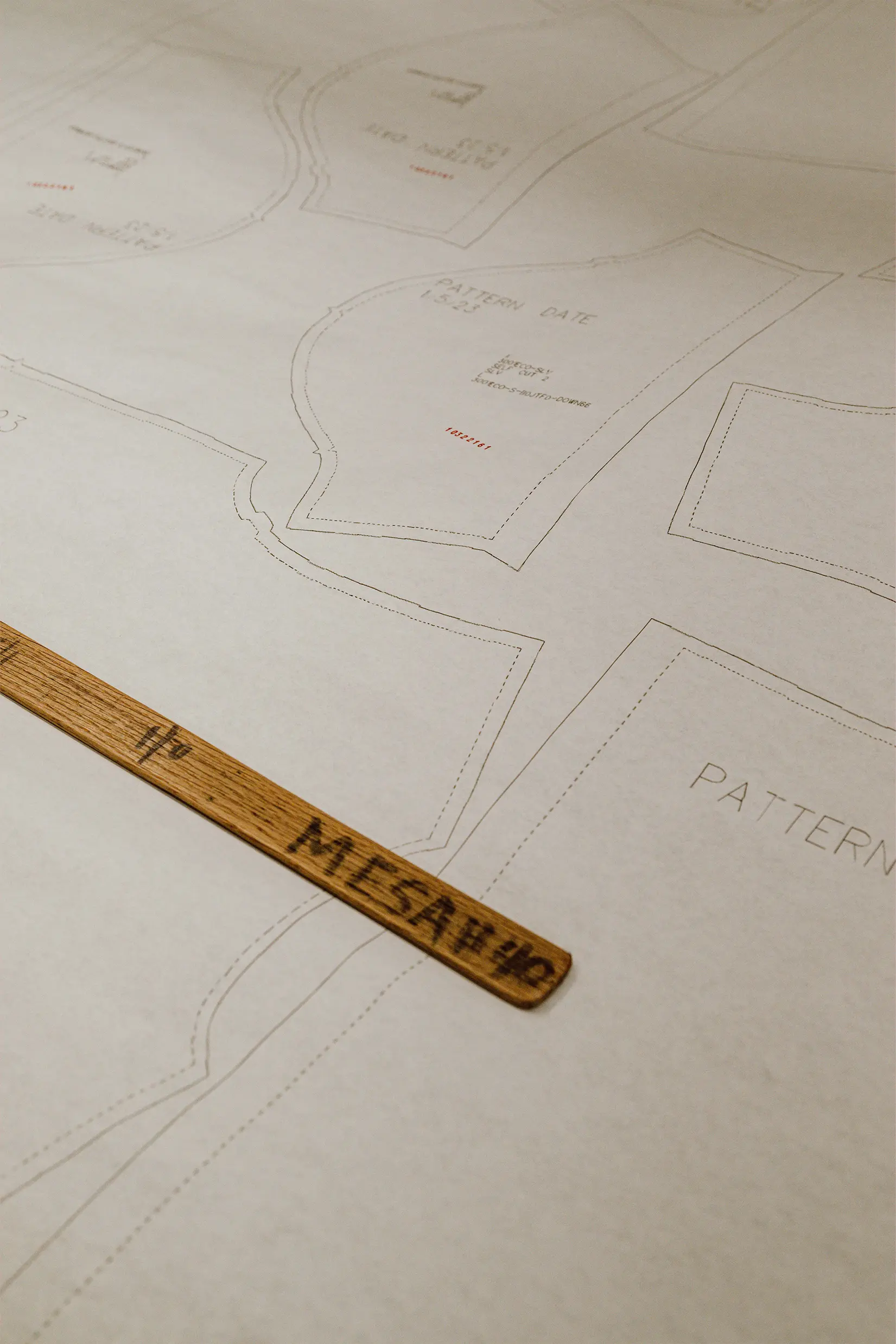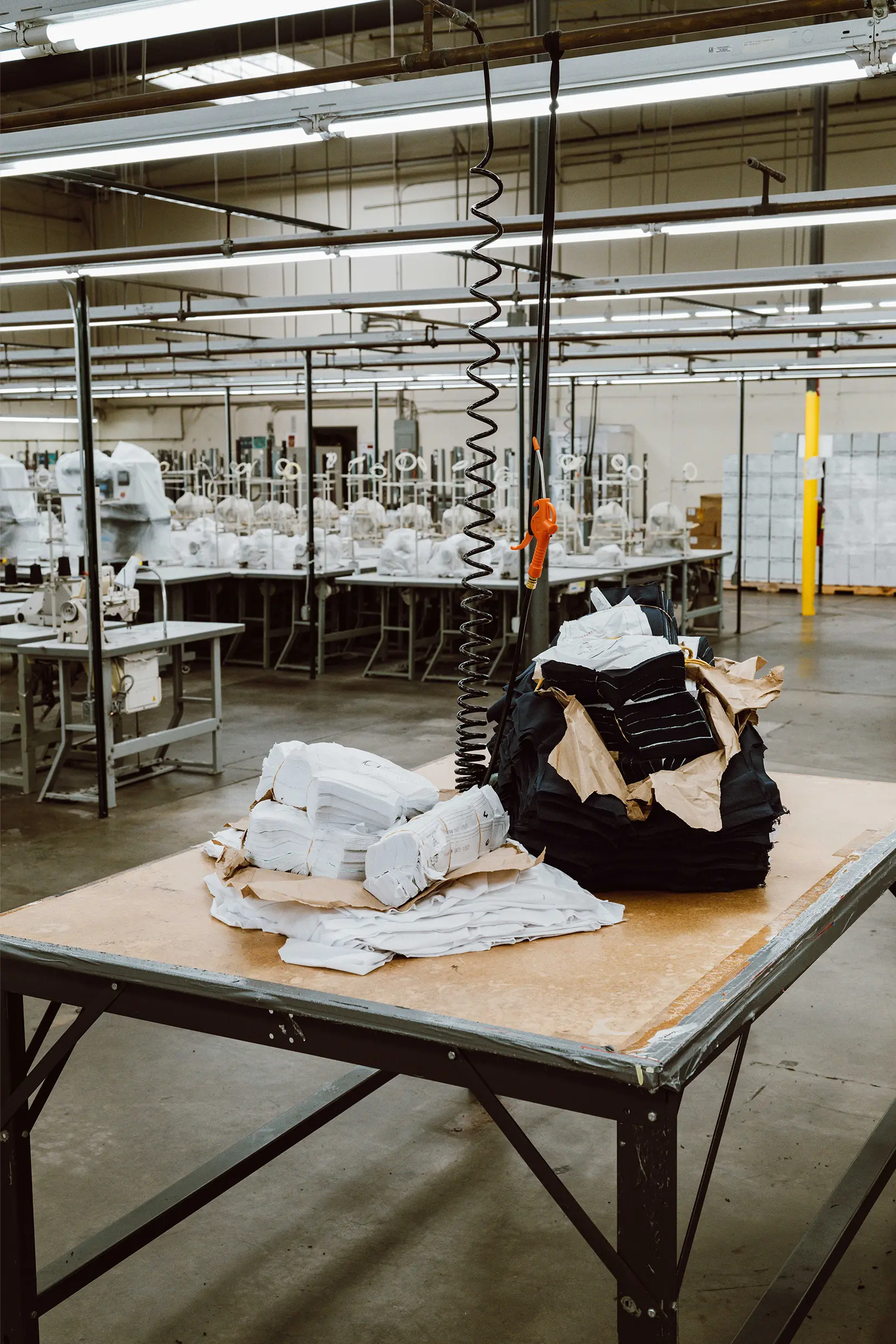 Crafted With Care
The EcoMax Tee is 100% recycled. By combining pre-consumer scraps of 100% Airlume combed and ring-spun cotton from our Los Angeles cutting facility with dope-dyed polyester from recycled post-consumer PET bottles, we're able to knit a 35% cotton, 65% polyester blended fabric that offers the comfort, quality, and care you've come to except from BELLA+CANVAS.
WATCH HOW IT'S MADE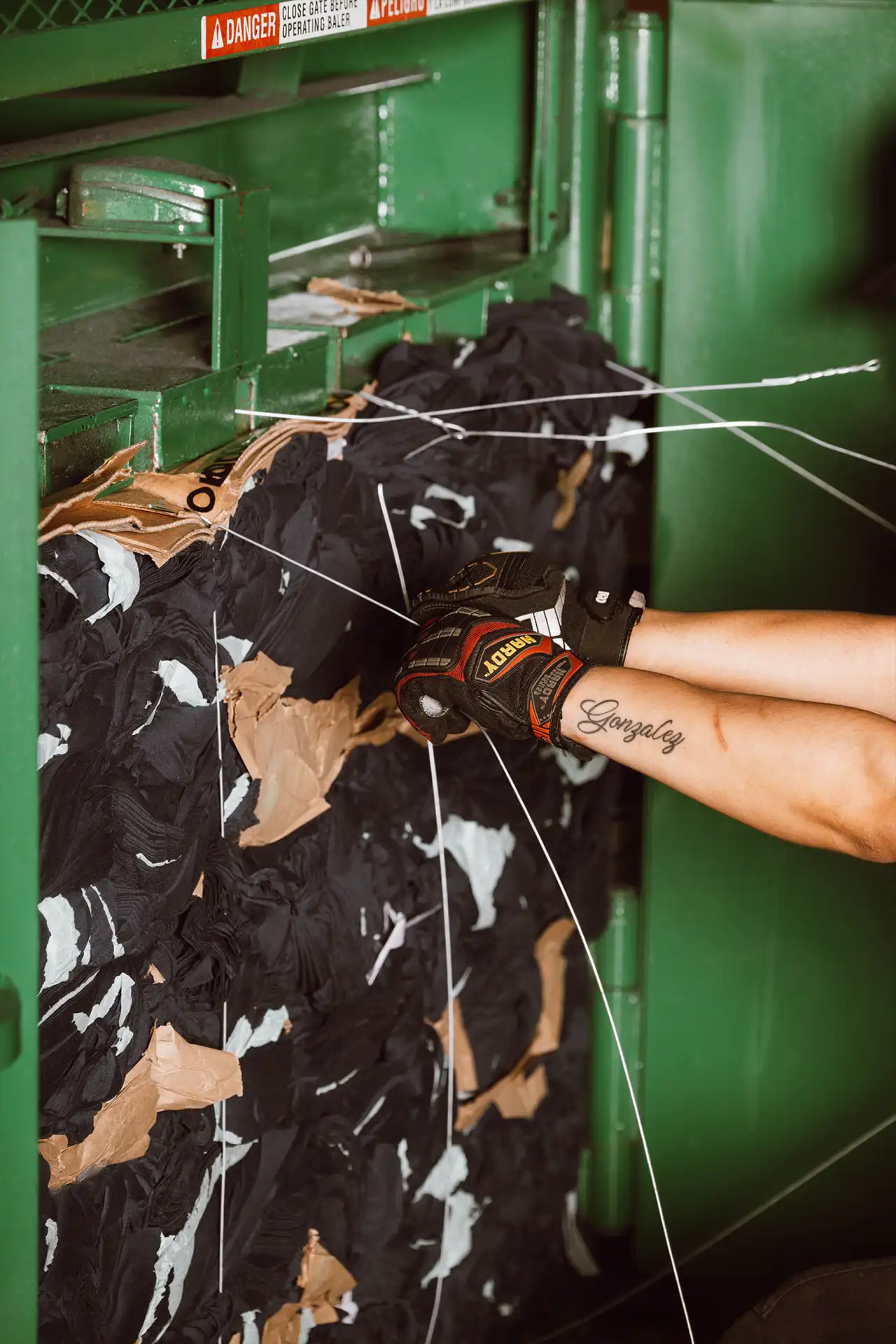 + Polyester thread being spun.
+ Plastic water bottles being cleaned.
+ Plastic water bottles broken down into pellets.