Filling "Blank Space"
with The Paranoyds
Helping fellow weirdos find their people.
Meet The Paranoyds, full-throttle energy
at home in Los Angeles.
Words: BELLA+CANVAS Team
Date: May 30, 2023
Categorizing a band is awkward. Rarely do genres succeed in capturing the uniqueness of a group, especially when they themselves are inspired by groups that share a similar disdain for labels. The Paranoyds, a Los Angeles-born, punky sonic 4-piece, prefer to describe themselves in more relatable terms.
SHOP THE COLLECTION
Staz Lindes (bass & vocals) describes them as "high energy, female-fronted," with "a sound defined by their heavy drums, keyboard and synth." Lexi Funston (guitar & vocals) adds that they're a band who "likes writing good music, loves hanging out and playing shows with each other." Laila Hashemi (keyboard) tosses in that they're "ten-out-of-ten, going full speed, jumping up and down, having a party." David Ruiz (drums) summarizes... "I would just describe it as pretty loud."
They unanimously agree, however, that they're a whole lot of fun.
Citing musical influences like Devo, X and The Breeders, and sci-fi / horror film references like The Fly, Alien and anything by John Waters, The Paranoyds are drawn to boundary-avoidant references of the past, made fresh through their own DIY interpretations.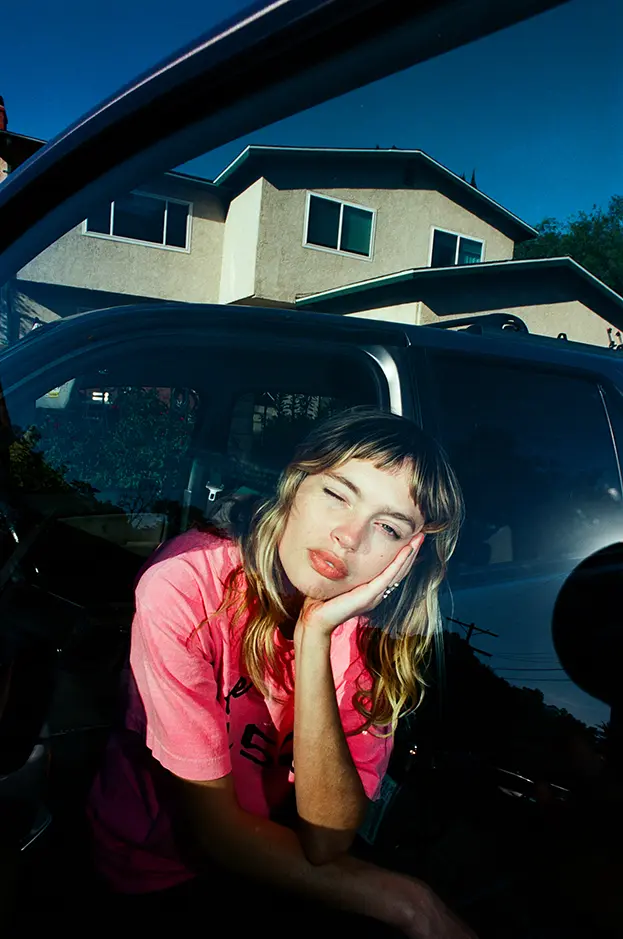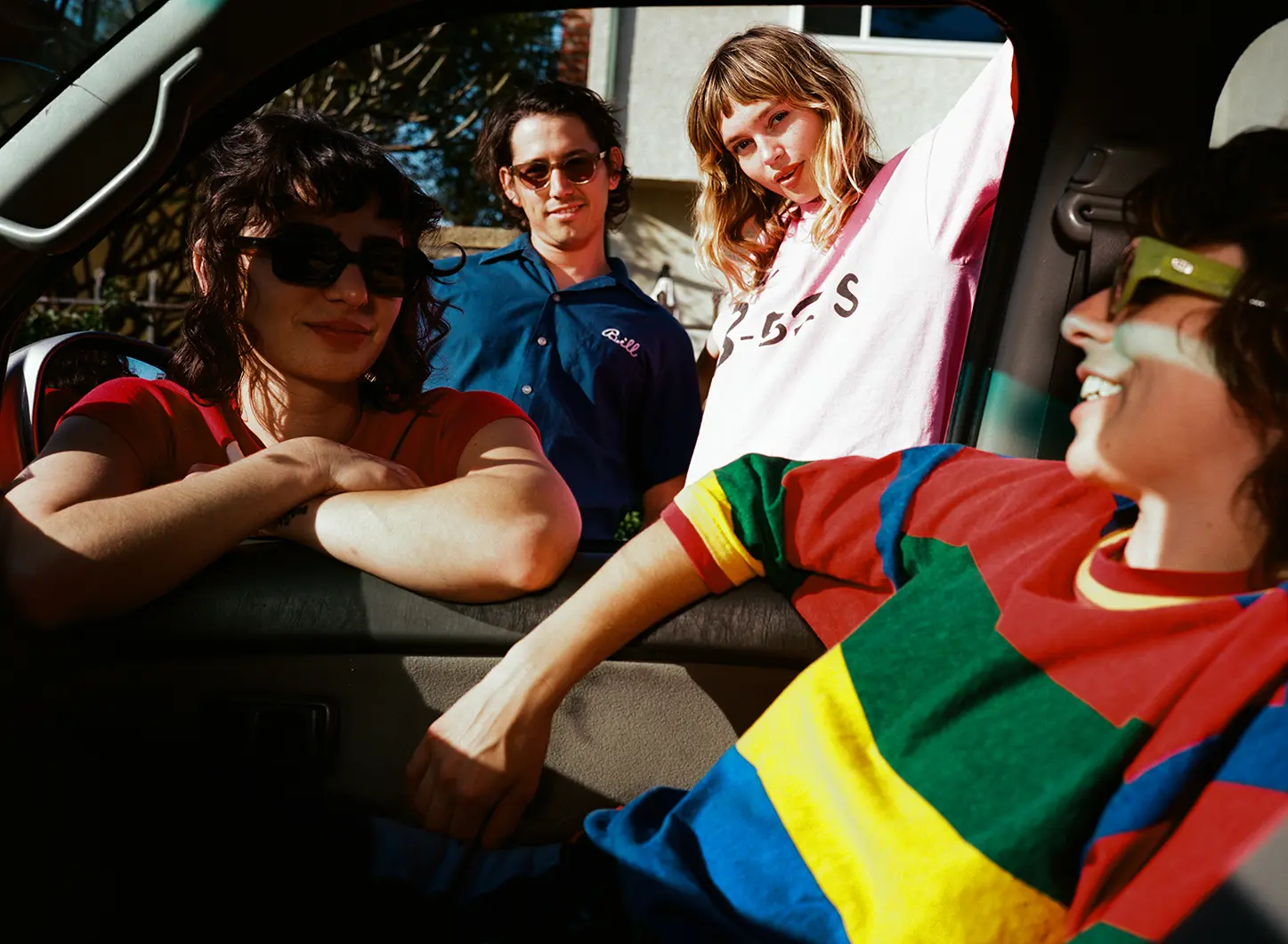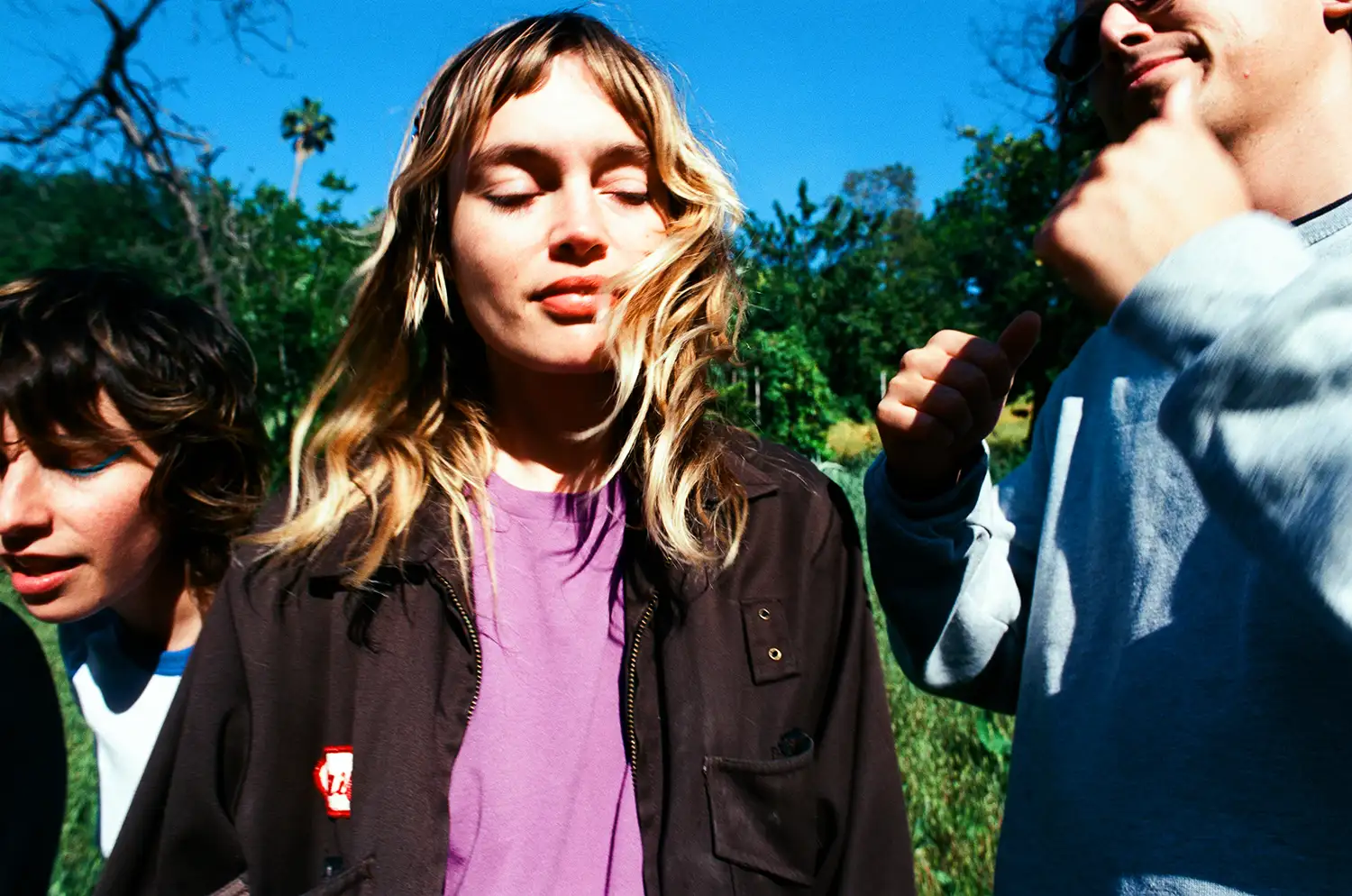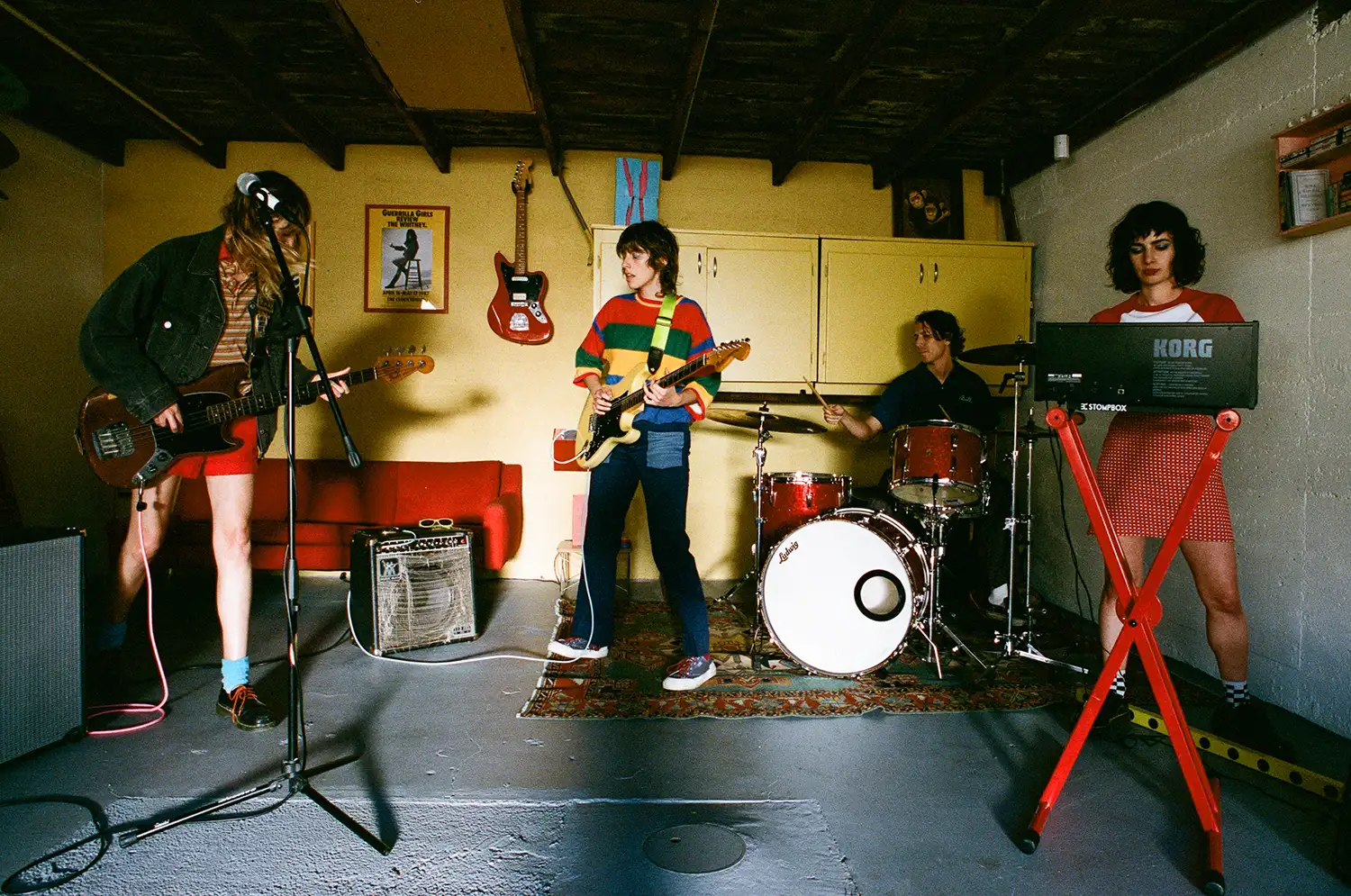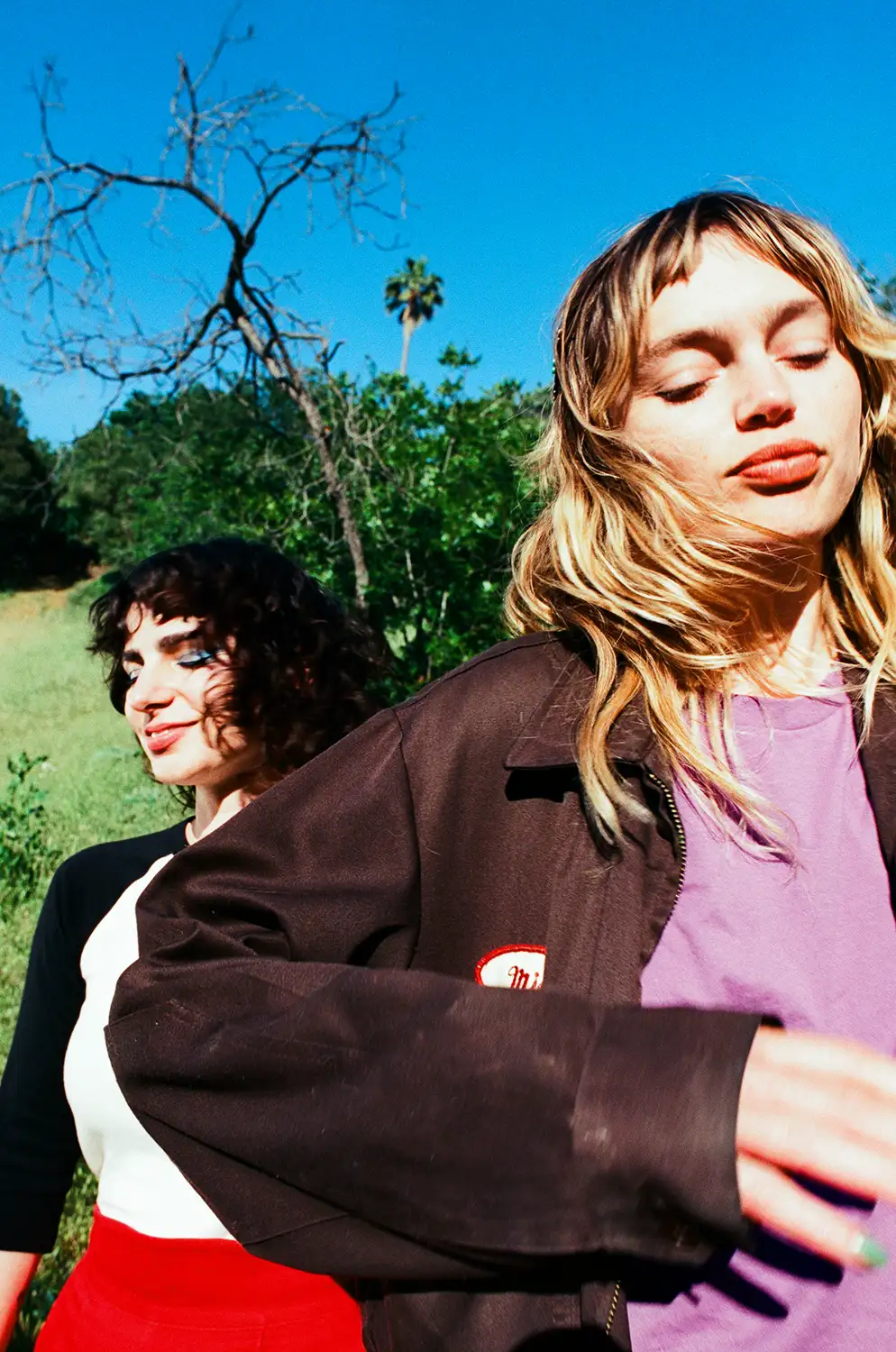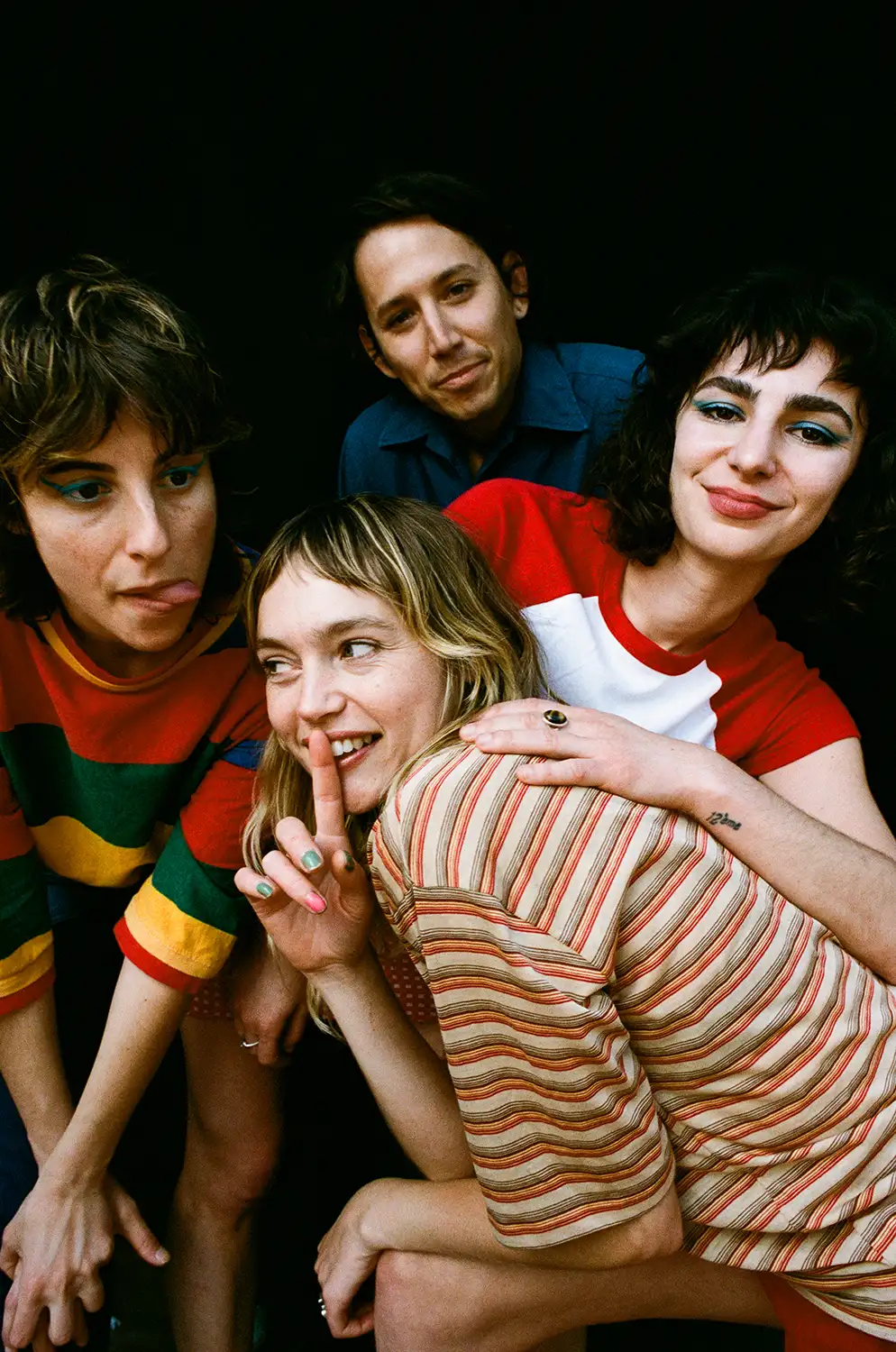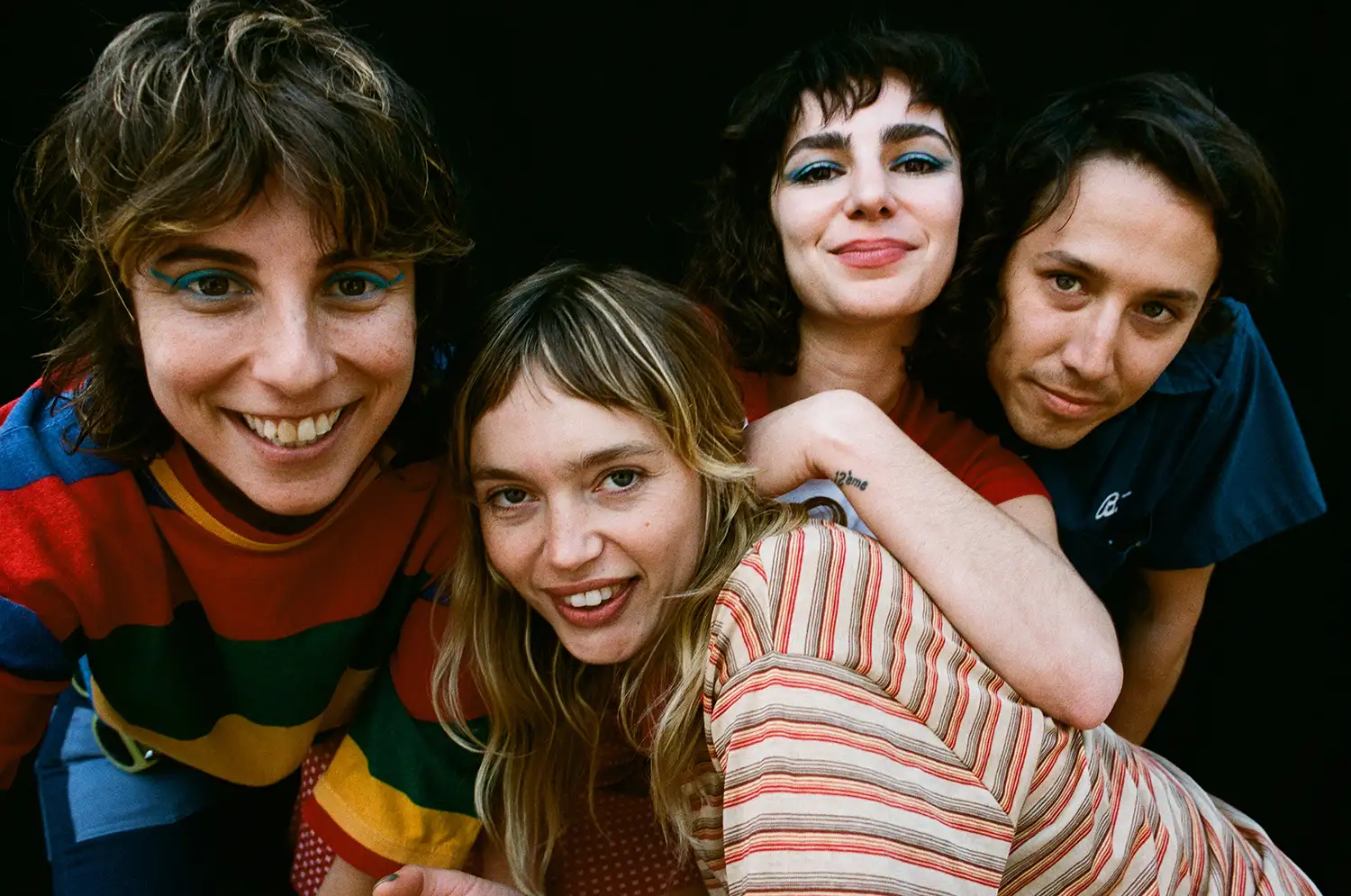 They don't seem interested in what everybody else is into, only what they and their fellow "weirdos" are into. And it's not just a matter of creative integrity...
As Staz puts it, it's about "having something that can bring people together," building human connection through their art. "If it's a project I'm putting my heart and soul into creatively and it gets a reaction and people understand it, and then more people come out [to our shows] and they meet... it just becomes this beautiful community."
Simply put, it's about, "Being a weirdo and then finding other weirdo people."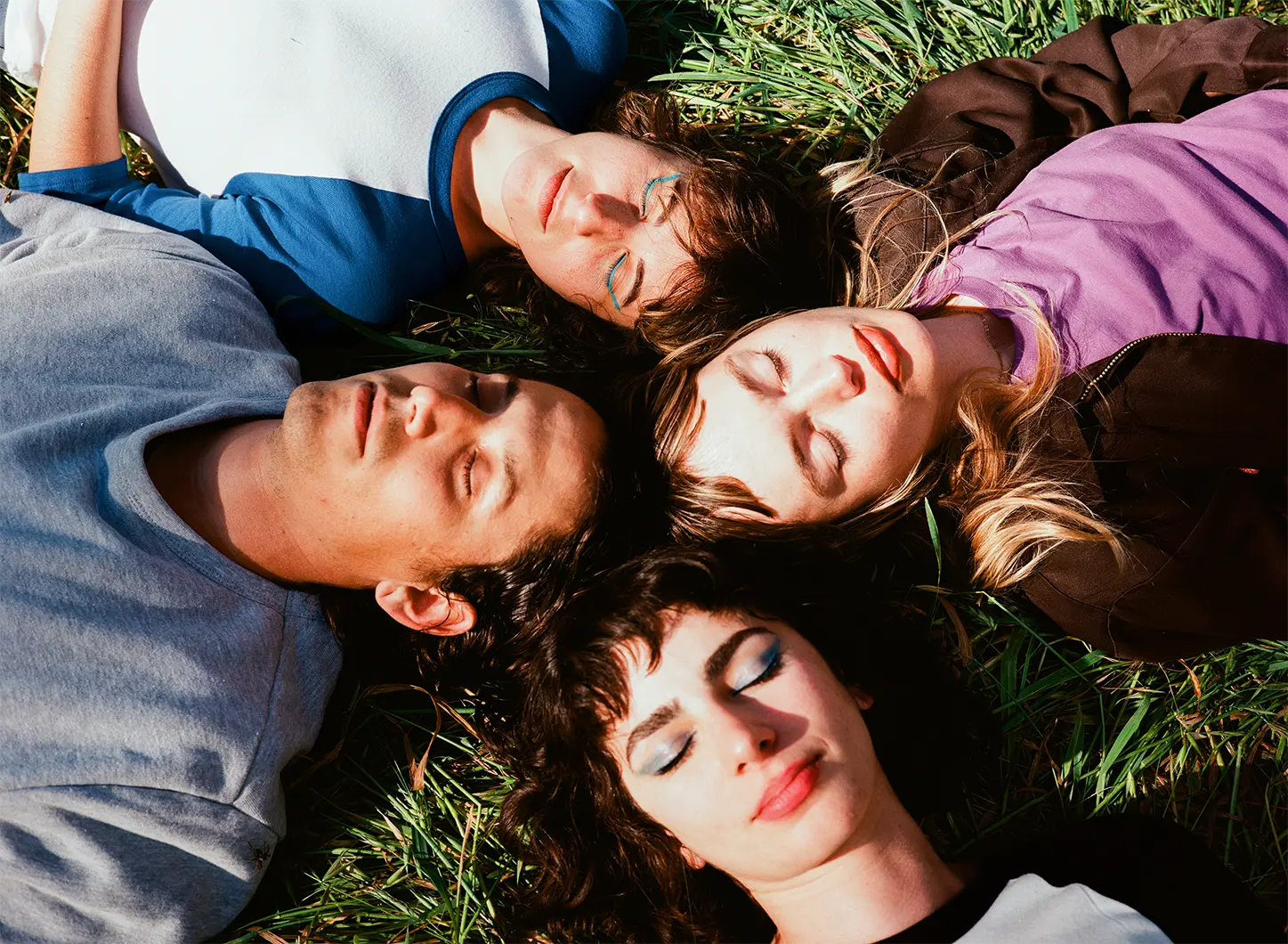 The Paranoyds have been building this community of weirdos for years, with friendships stemming back to their formative high-school days. Leila recalls meeting Staz in ninth grade simply due to wearing their personalities. "We were walking past each other and were like, 'Nobody dresses like us. We should probably be friends.'"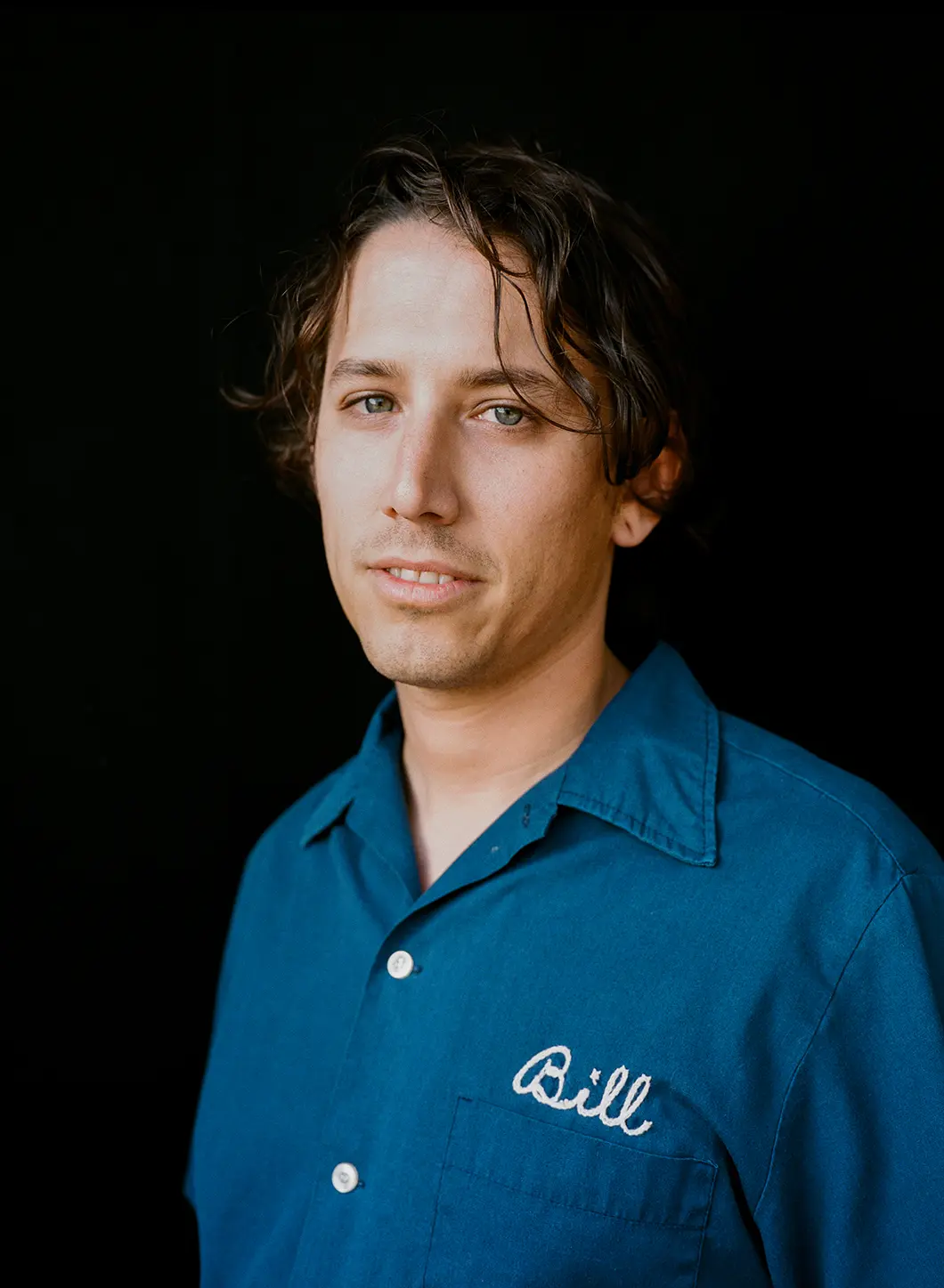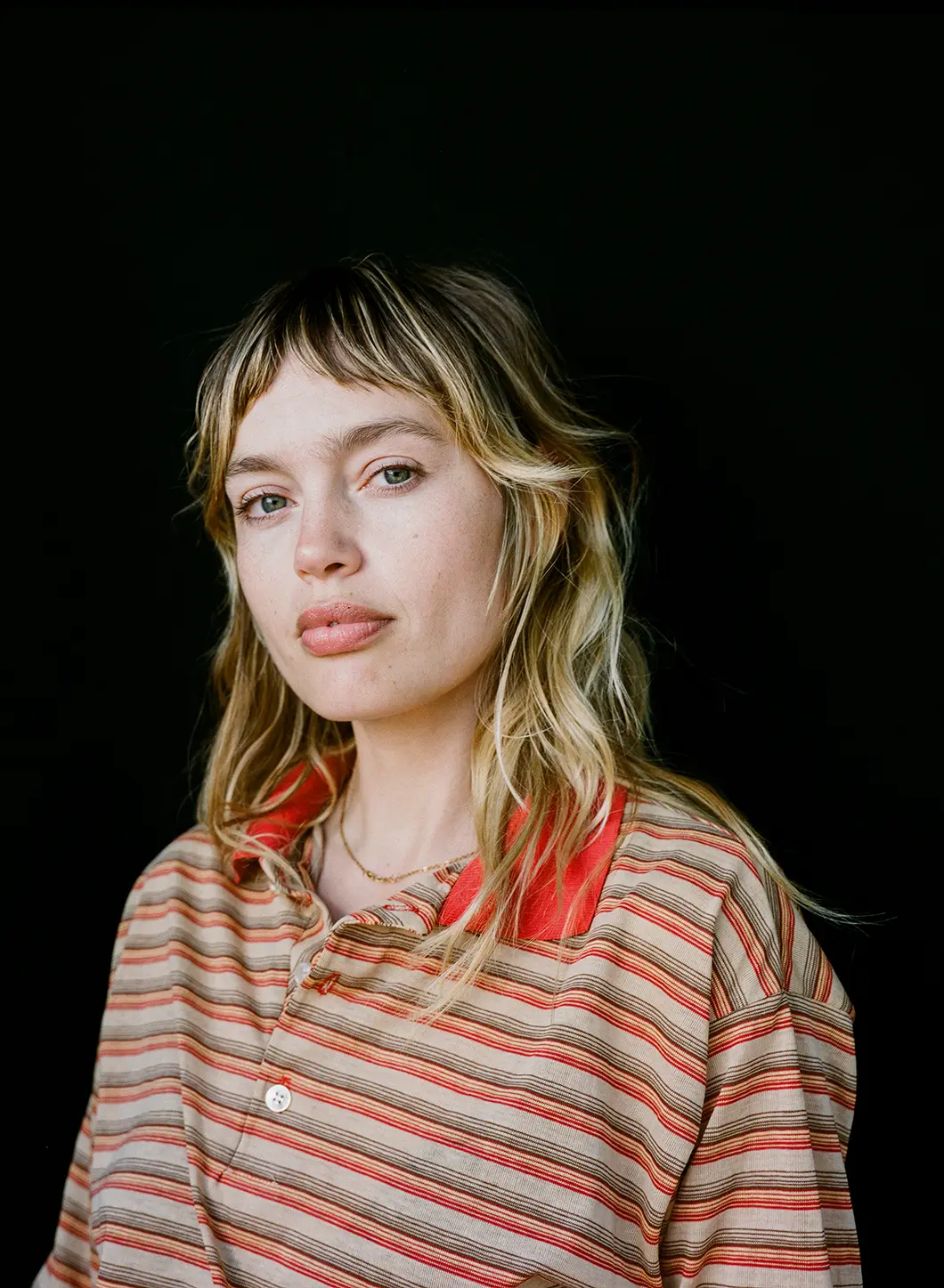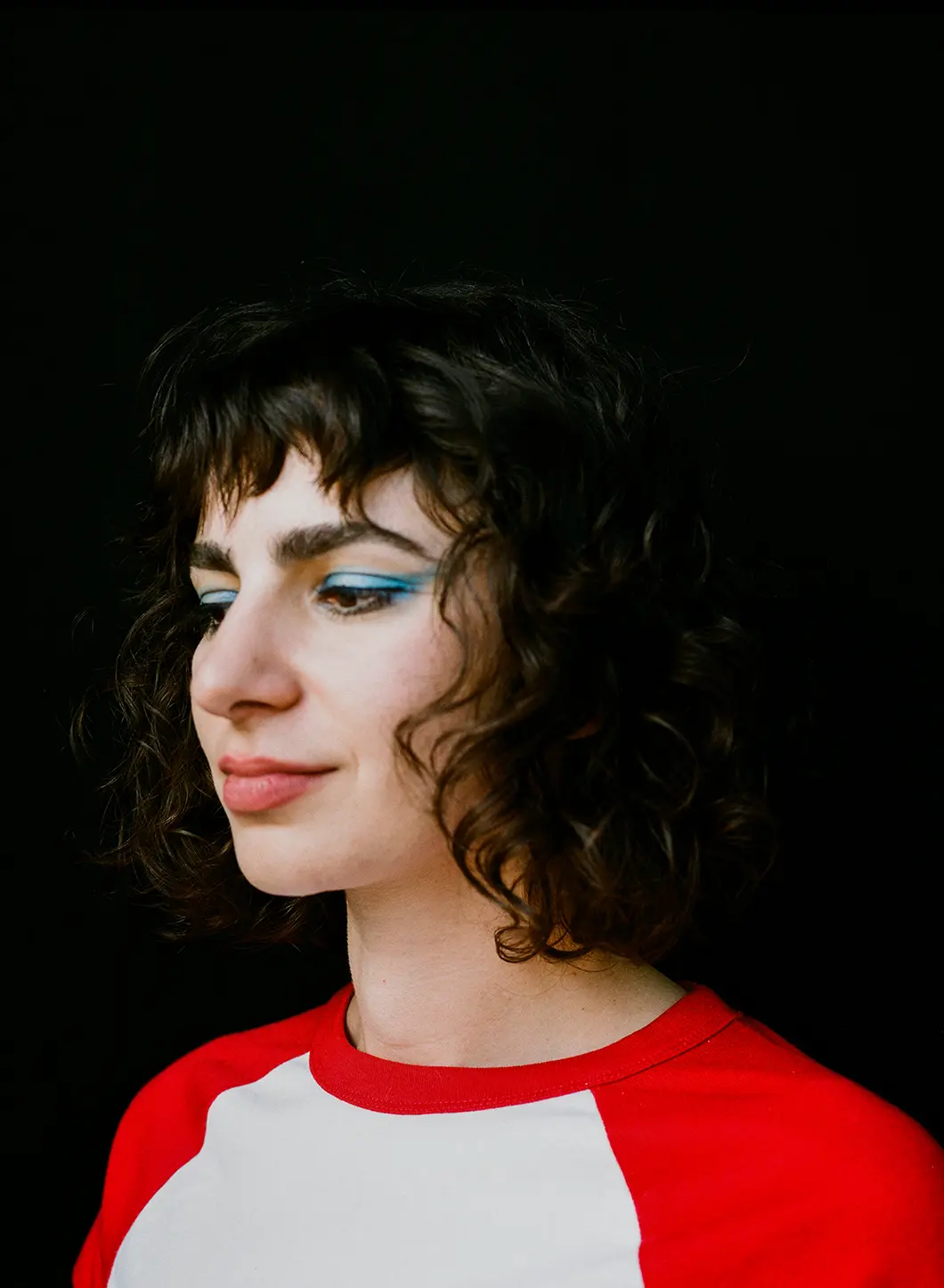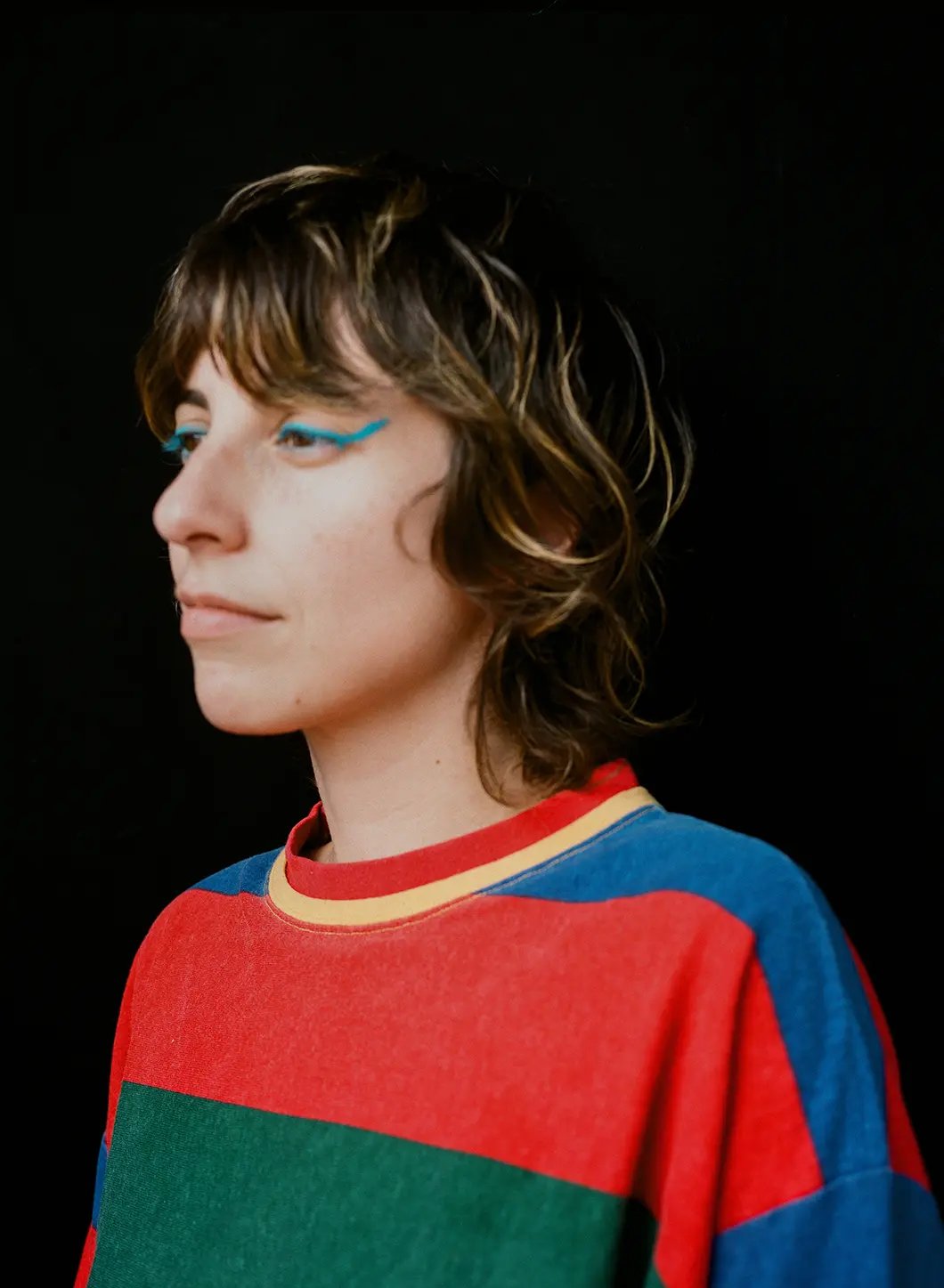 To this day, the band treats their merch in much the same way as these ninth grade sartorial encounters. They see their merch as a vehicle for self expression, extending the personality of The Paranoyds into a physical form that, when worn, is a beacon of sorts for like-minded people.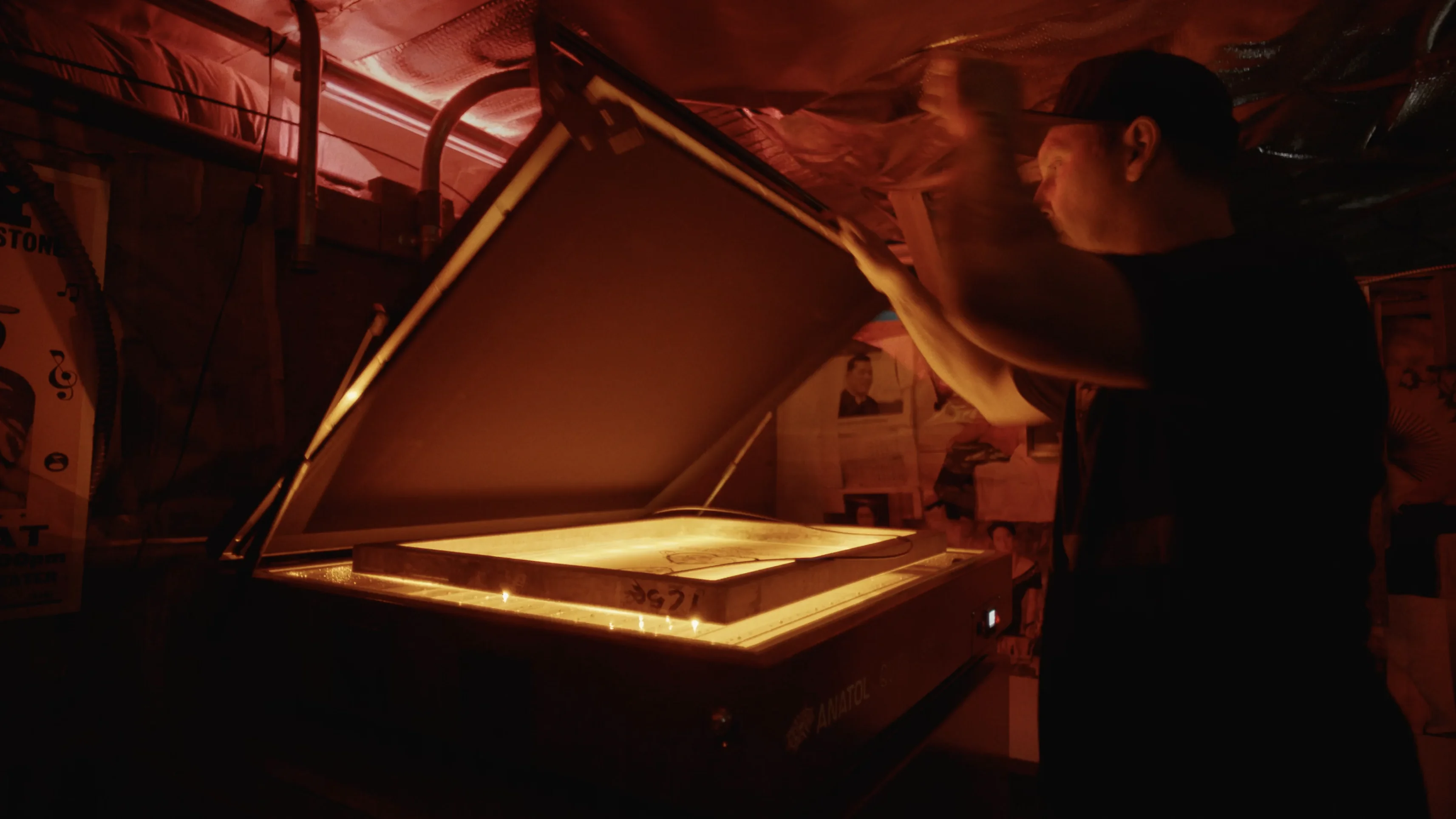 The emulsion is exposed.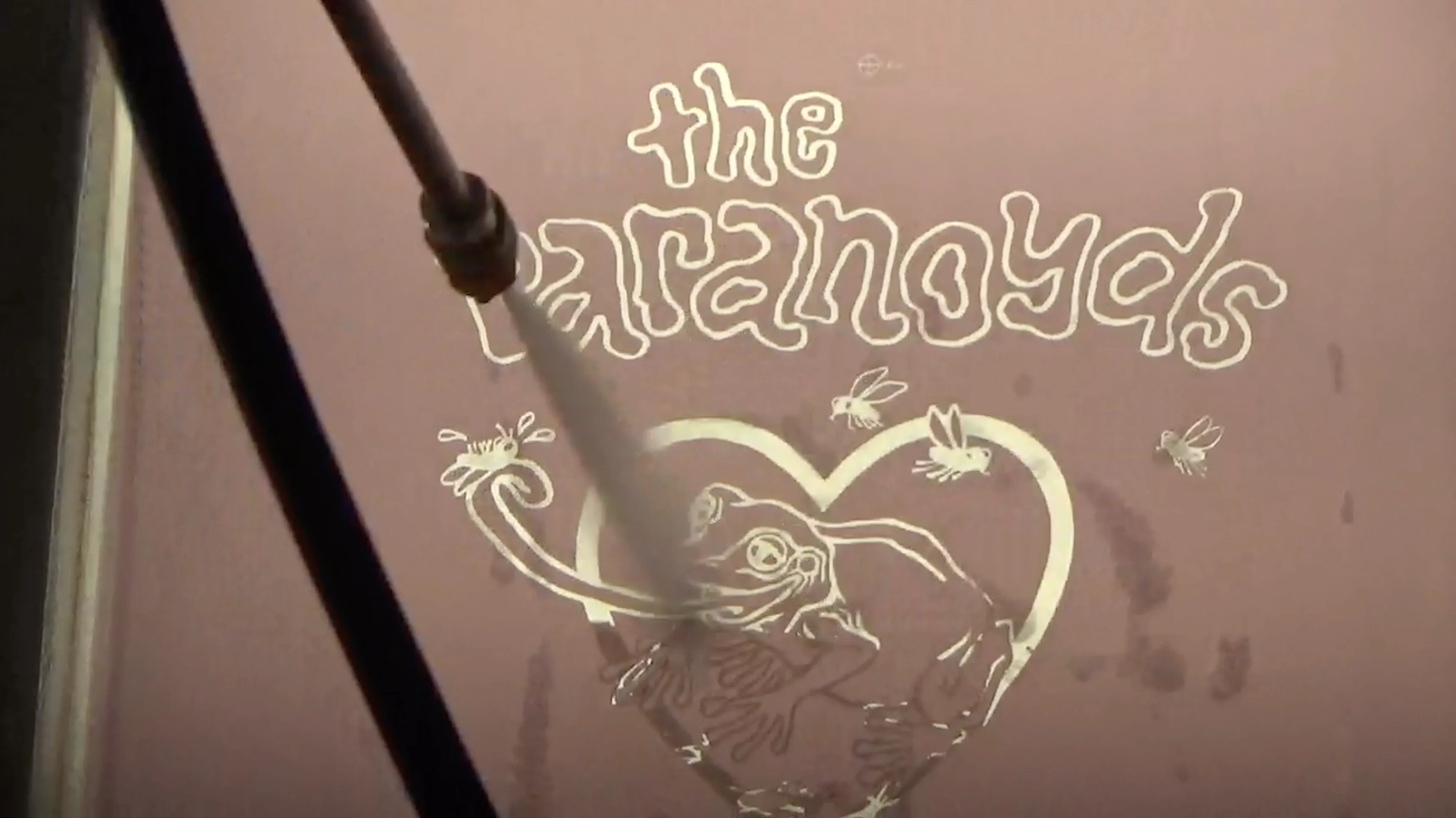 The emulsion is washed off, creating the stencil.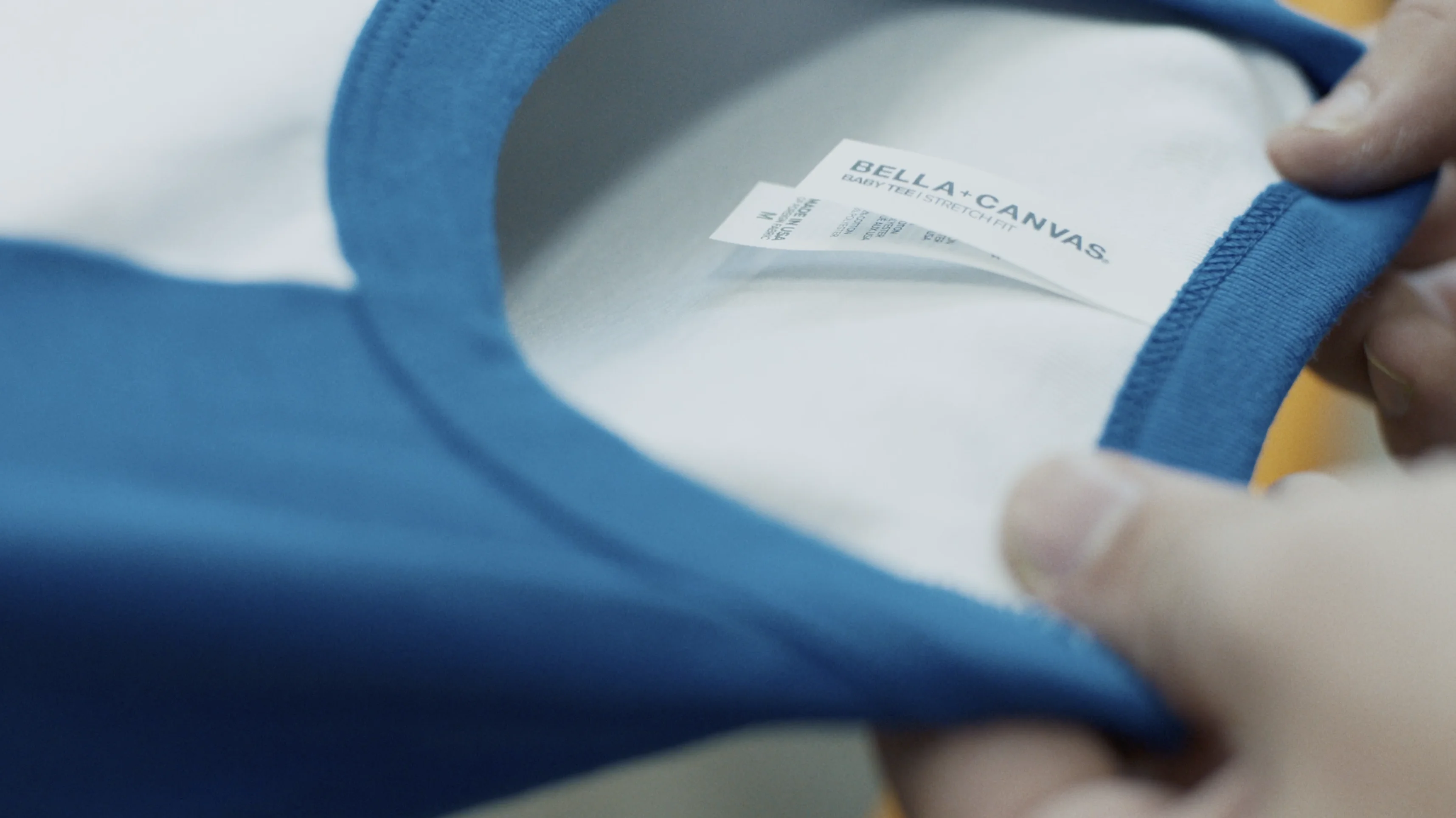 The tee is laid flat on the printing press.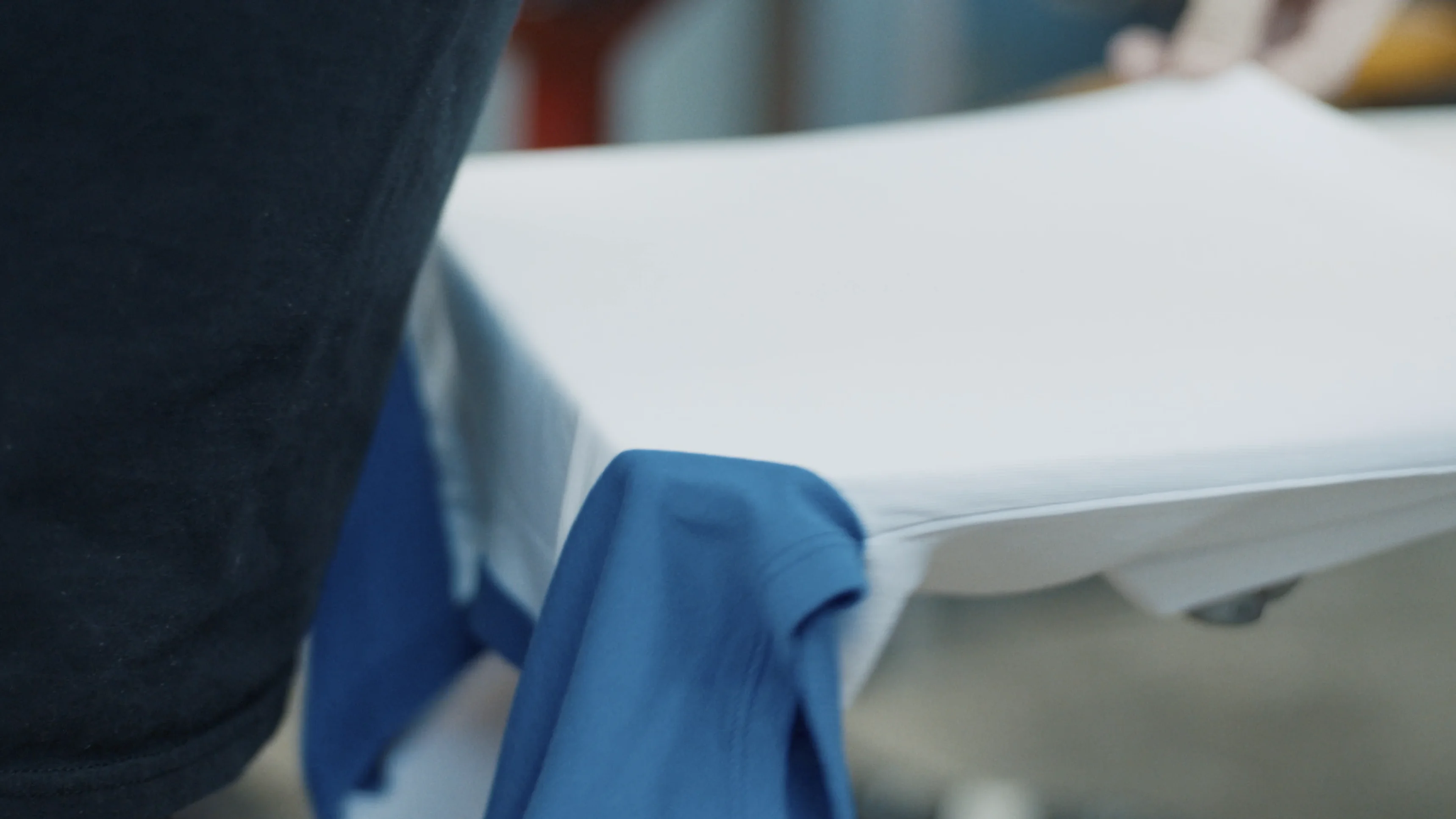 BELLA+CANVAS Baby Tee is set on the printing press.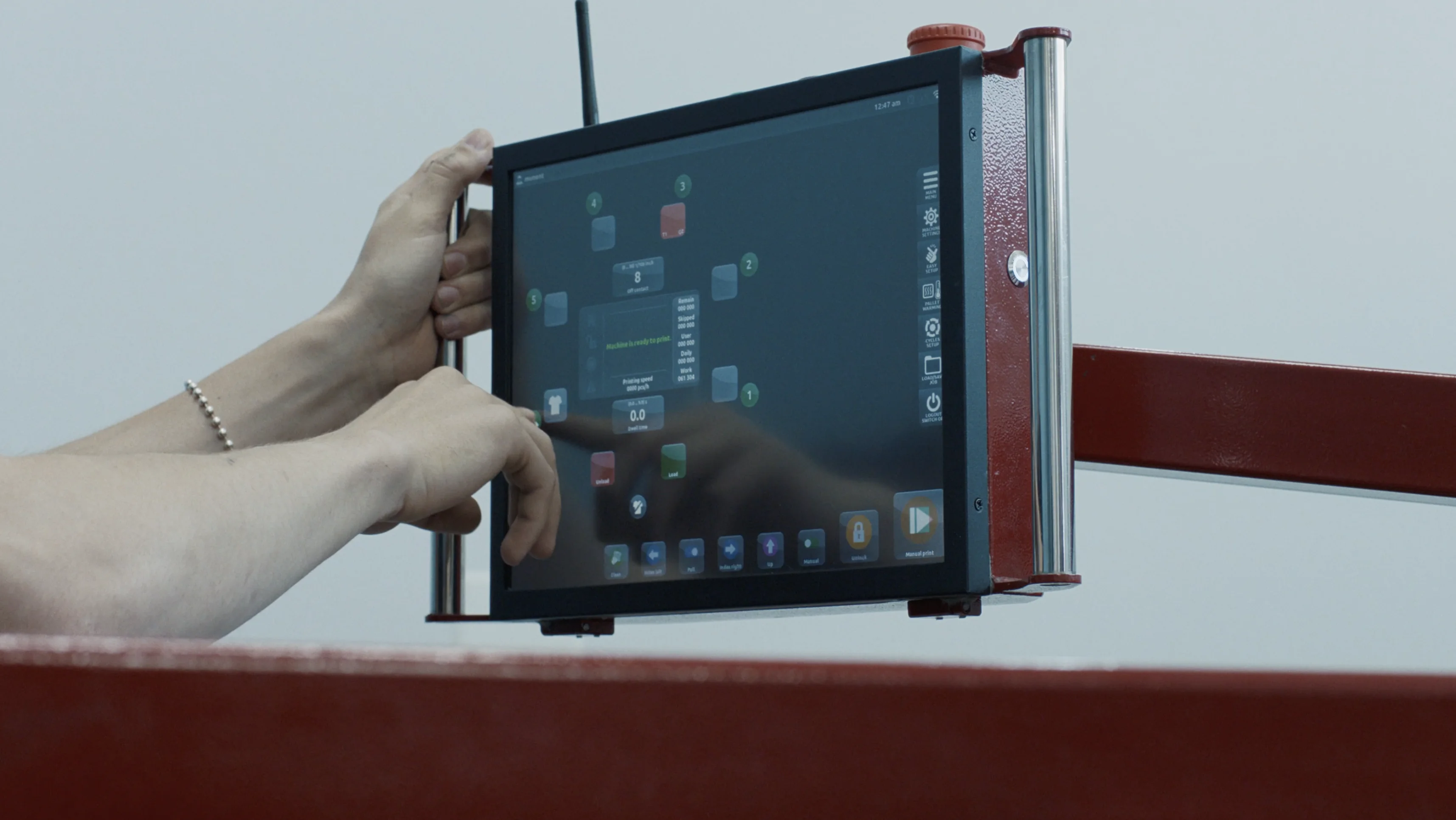 The printing press is programmed.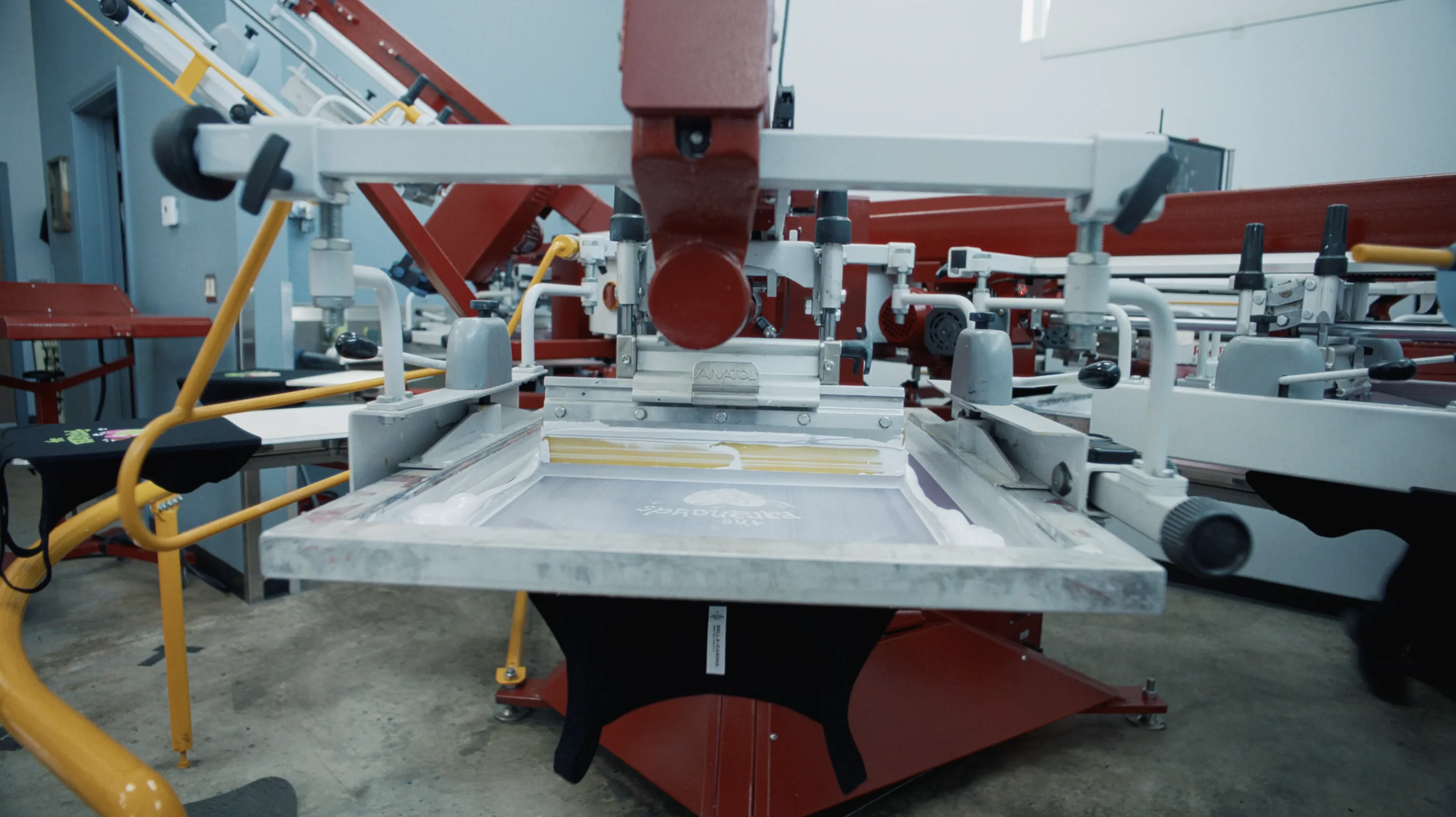 The screen is then placed on the printing press.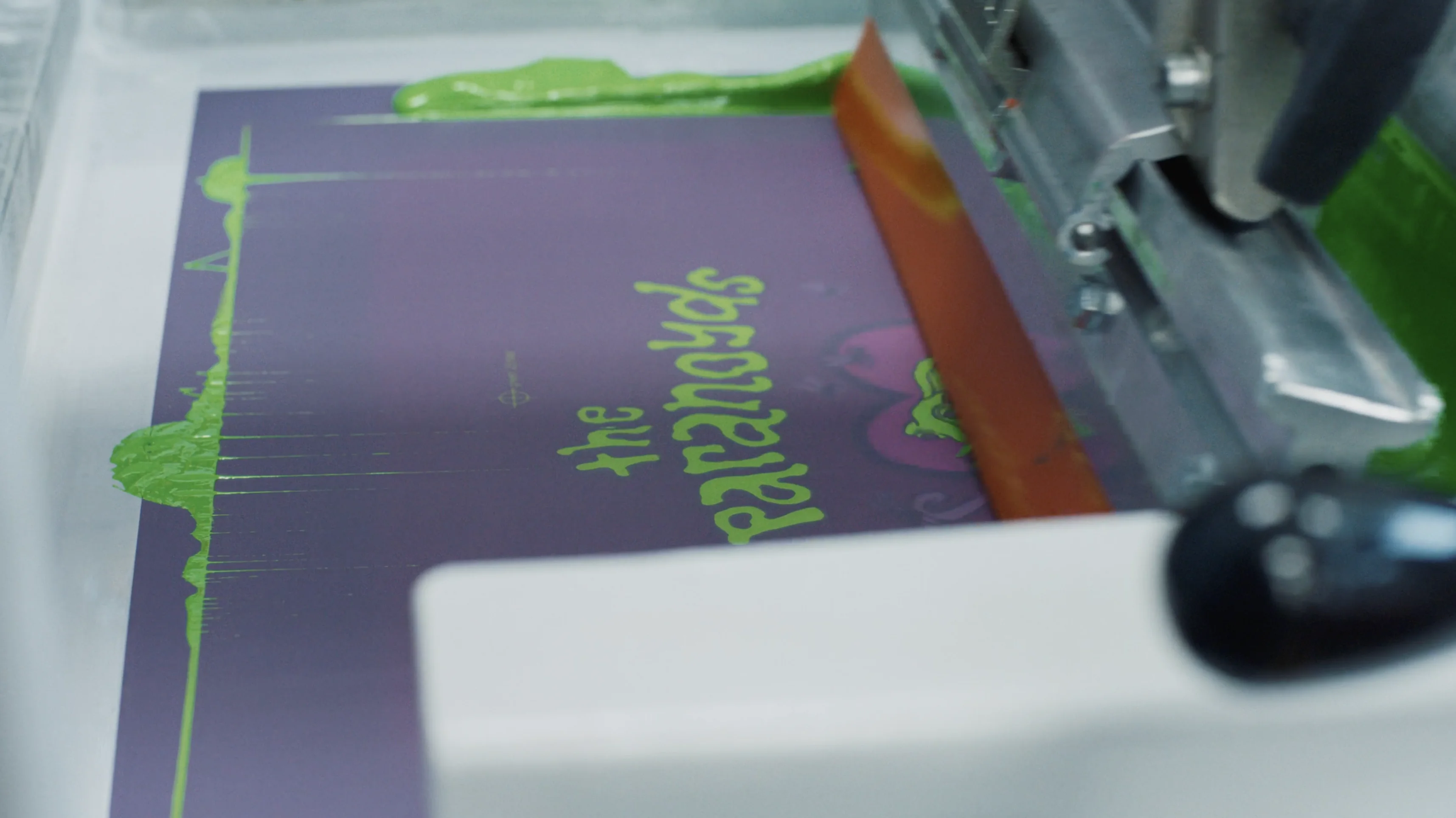 The ink is pressed through the screen onto the tee.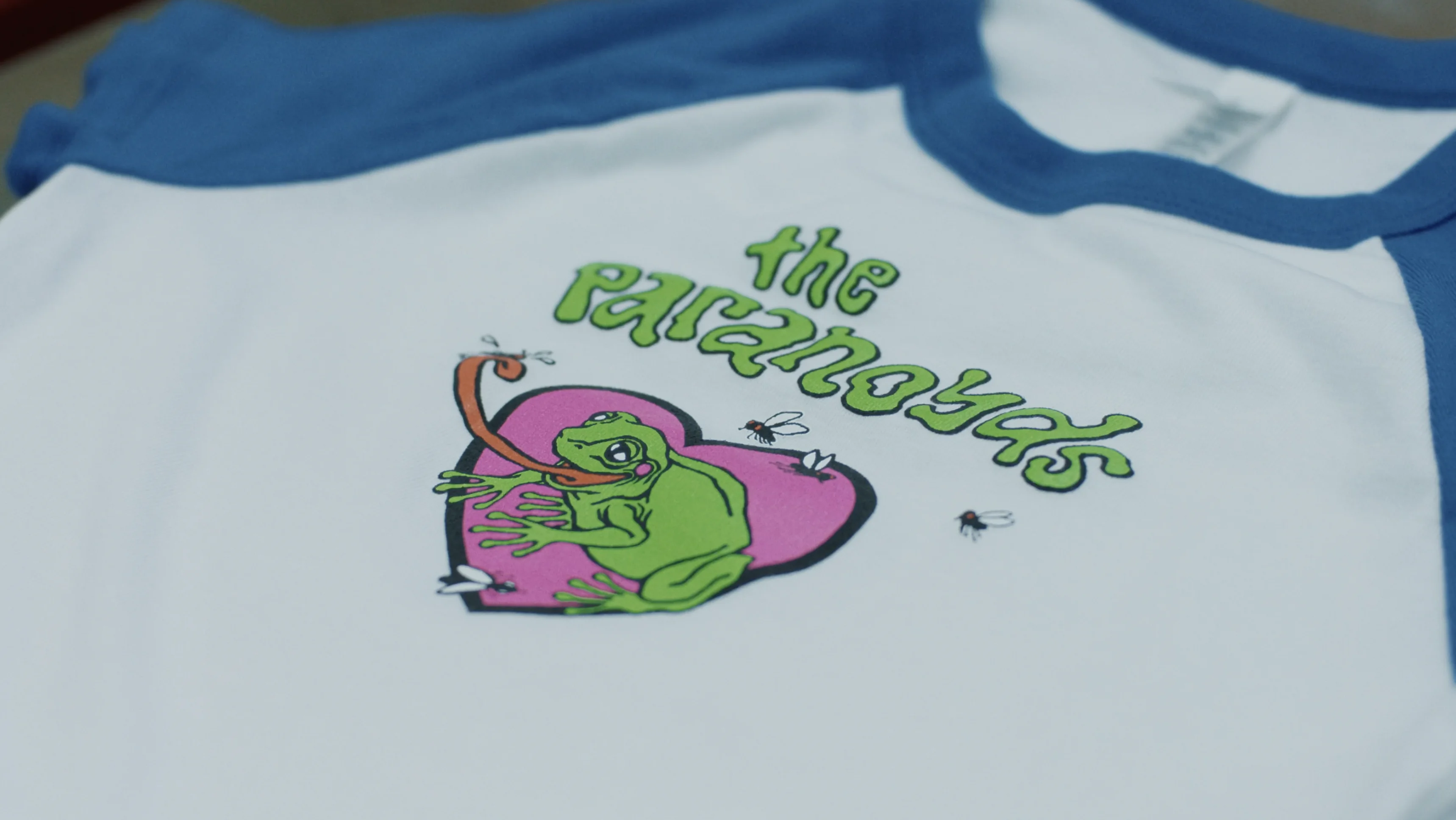 The product is dried, checked and finished.
But there's more to the band's t-shirts than creative expression. As Staz explains, "It's a beautiful thing. Not only are you getting to share your artwork and your name and people can rep it, but it's also one of the best ways for us to make money on the road,"
Laila puts it more bluntly, "The truth of the matter is that merch is how we make our money, point-blank, period. It's like our biggest source of income."
As such an important piece of the band's universe—both creatively and financially—The Paranoyds know that not all merch is created equal.
Lexi explains that merch is a chance for them "to pair the sounds of the band with a lasting image of what we think the band is." So, as Laila punctuates, "It's super important that we're selling things that we really believe in."