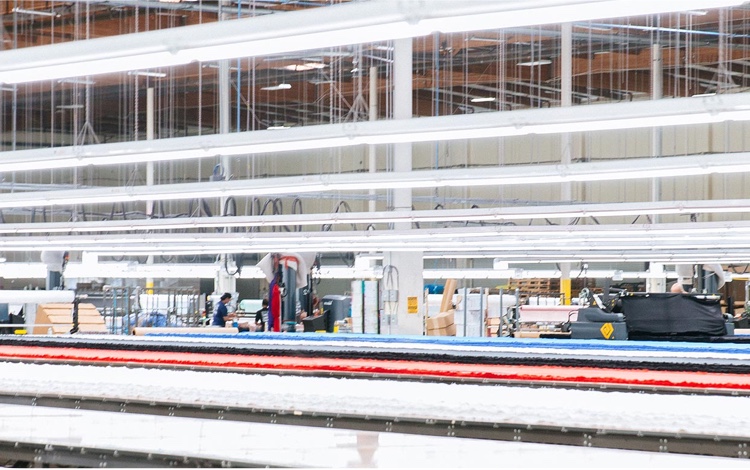 BELLA+CANVAS Commitment to Workplace Standards
At BELLA+CANVAS, we proudly announced when, in October 2019, our company joined the Fair Labor Association (FLA), a collaborative organization of socially responsible companies, universities, and civil society organizations, dedicated to protecting workers' rights around the world. This was a big step for all of us together, both at BELLA+CANVAS and among all our business partners. Joining the FLA means that we commit to upholding its workplace standards and implementing its principles of responsible purchasing and production as we work toward attaining FLA accreditation, a recognition of companies which demonstrate that best practices are critical to their business success.
To get there, we have been rolling out new policies and procedures, strengthening our management systems, hiring experienced social compliance professionals, conducting trainings internally and for manufacturing partners, and submitting ourselves and our suppliers to social compliance audits that ensure we are maintaining highest standards for social responsibility throughout our operations. As a first step in this process, we adopted a new Workplace Code of Conduct in our owned facilities and required the same at any factory manufacturing BELLA+CANVAS products. To help our own factory staff and our partners adopt and implement the new Code, we developed a Social Compliance Manual , which clearly explains our expectations and processes.
Since our founding over 25 years ago, BELLA+CANVAS has always embraced social responsibility in how we conduct our business. Starting in 2017, our facilities have been WRAP-certified, and we have sourced only from WRAP-certified factories. Our FLA affiliation is testament to our ongoing priority for respecting human rights and maintaining high labor standards throughout our supply chain.
We created this section of our website to continue updating our stakeholders about the work we are doing. To learn more about this and other sustainability initiatives, please continue to visit this site, or contact our Social Compliance team at compliance@bellacanvas.com.
Our commitment to social responsibility is sewn into every product that bears the BELLA+CANVAS label.
Norman Hullinger | President